Rishikesh to Jim Corbett taxi
Are you planning a memorable trip from the serene town of Rishikesh to the enchanting wilderness of Jim Corbett National Park? Look no further than GT Cabs, your trusted travel partner for an unforgettable journey. Our Rishikesh to Jim Corbett taxi service is designed to provide you with the utmost convenience and comfort, ensuring that your adventure begins right from the moment you step into our cab.
Distance & Time: The distance from Rishikesh to Jim Corbett is approximately 115 kilometers, and our skilled drivers ensure a smooth ride that takes around 3 to 4 hours, depending on traffic conditions and the route chosen. Rest assured, we will choose the quickest and safest route to get you to your destination promptly.
---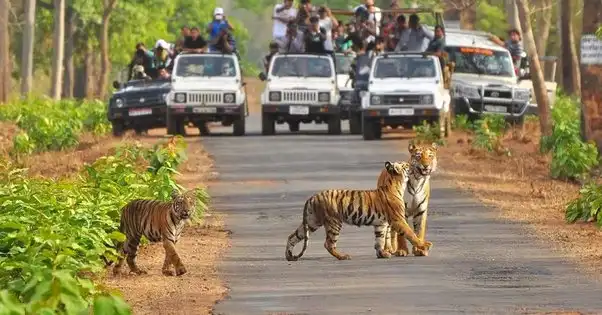 Rishikesh to Ramnagar Taxi
For those seeking to explore Ramnagar, the gateway to Jim Corbett National Park, GT Cabs offers a convenient Rishikesh to Ramnagar taxi service. We understand the significance of punctuality and comfort during your trip, making us the ideal choice for all your travel needs.
Rishikesh to Jim Corbett Taxi for One-way & Round-trip
Whether you are planning a one-way trip or an immersive round-trip adventure from Rishikesh to Jim Corbett, GT Cabs has your best interests at heart. Our flexible booking options allow you to select the package that perfectly aligns with your travel plans and budget. Experience the freedom to explore the wilderness at your own pace with our dependable services.
Rishikesh to Jim Corbett Cab at Cheapest Fare
At GT Cabs, we firmly believe in offering competitive and wallet-friendly pricing for our Rishikesh to Jim Corbett cab services. We understand the value of your hard-earned money, and our transparent pricing ensures that you receive the best value for your travel budget. Enjoy a comfortable and budget-friendly ride with us, without compromising on quality.
Facts about Jungle Safari at Jim Corbett
As you plan your visit to Jim Corbett National Park, it's essential to acquaint yourself with some fascinating facts about the jungle safari experience: Jim Corbett National Park stands as one of India's oldest national parks, renowned for its remarkable biodiversity and stunning landscapes. The park houses a diverse range of wildlife, including Bengal tigers, leopards, elephants, and a plethora of bird species. Jeep safaris and elephant safaris are the preferred means to explore the park and witness its incredible wildlife. The optimal times for a jungle safari are during the early morning or late afternoon, as these periods coincide with heightened animal activity. Trained guides accompany visitors on safaris, ensuring a secure and enlightening wildlife encounter.
Timings of Jungle Safari in Jim Corbett
Jungle safaris at Jim Corbett National Park operate in two primary shifts:
Morning Safari: Timings - 6:00 AM to 9:30 AM
Evening Safari: Timings - 2:30 PM to 6:00 PM
Please bear in mind that the park remains closed during the monsoon season, typically from June to November, to guarantee the safety of both visitors and wildlife.
Experience the thrill of a jungle safari with GT Cabs as your trusted transportation partner. Our punctual services and plush cabs make us the perfect choice for your adventure into the heart of nature.
Book your Rishikesh to Jim Corbett taxi with GT Cabs today, and embark on a journey filled with natural wonders, wildlife encounters, and memories that will last a lifetime. Travel with us, where your comfort and satisfaction are our foremost priorities.
Why GT Cabs?

Neat & Clean Cabs

Expert Drivers

Affordable Price

Memorable Rides

Discount Price

Live Car Tracking
Trusted Drivers

Value for money