Book Dehradun to Haridwar taxi
The Distance from Dehradun to Haridwar is approximately 52KM and it takes time of 1hour 15min to reach Haridwar. Haridwar is famous for its holy river Ganga. It is a very beautiful tourist destination in India. You can come there with your family and friends and enjoy your time. Haridwar is known as The Gateway of God (Hari-Dwar). Haridwar is famous for its beauty and the great source of Ayurvedic medicines. The Ganga Arti is the most famous in Haridwar. Every day in the evening aarti starts from 06:00 pm - 07:00 pm and in the morning it starts from 5:30 am to 6:30 am at Har Ki Pauri. People come to Har ki Pauri to watch Ganga Aarti. The view of Ganga aarti is such a good scene to watch, Haridwar is known as the land of Gods and the Goddess of Hindu Dharma, people believe that having a bath in Maa Ganga cleans all your sins.
Ganpati Tour provides taxis From Dehradun to Haridwar, we provide the best cabs for you on your pocket-friendly budget. We provide cabs from, Dehradun to Haridwar for one-way and round trips. We provide you with our best-educated and well-maintained drivers. Our driver will guide you throughout the trip and get you covered with all the sightseeing. We provide you with neat and clean cars with good drivers, and our cars well-maintained. Cab booking has never been so easy, now you can book your taxi with just one call, if you are willing to visit Haridwar and cover the sightseeing too, then here we are for you because we provide the best in quality cabs service for your budget, you can easily customize your tour with us. which makes us the best taxi service in town.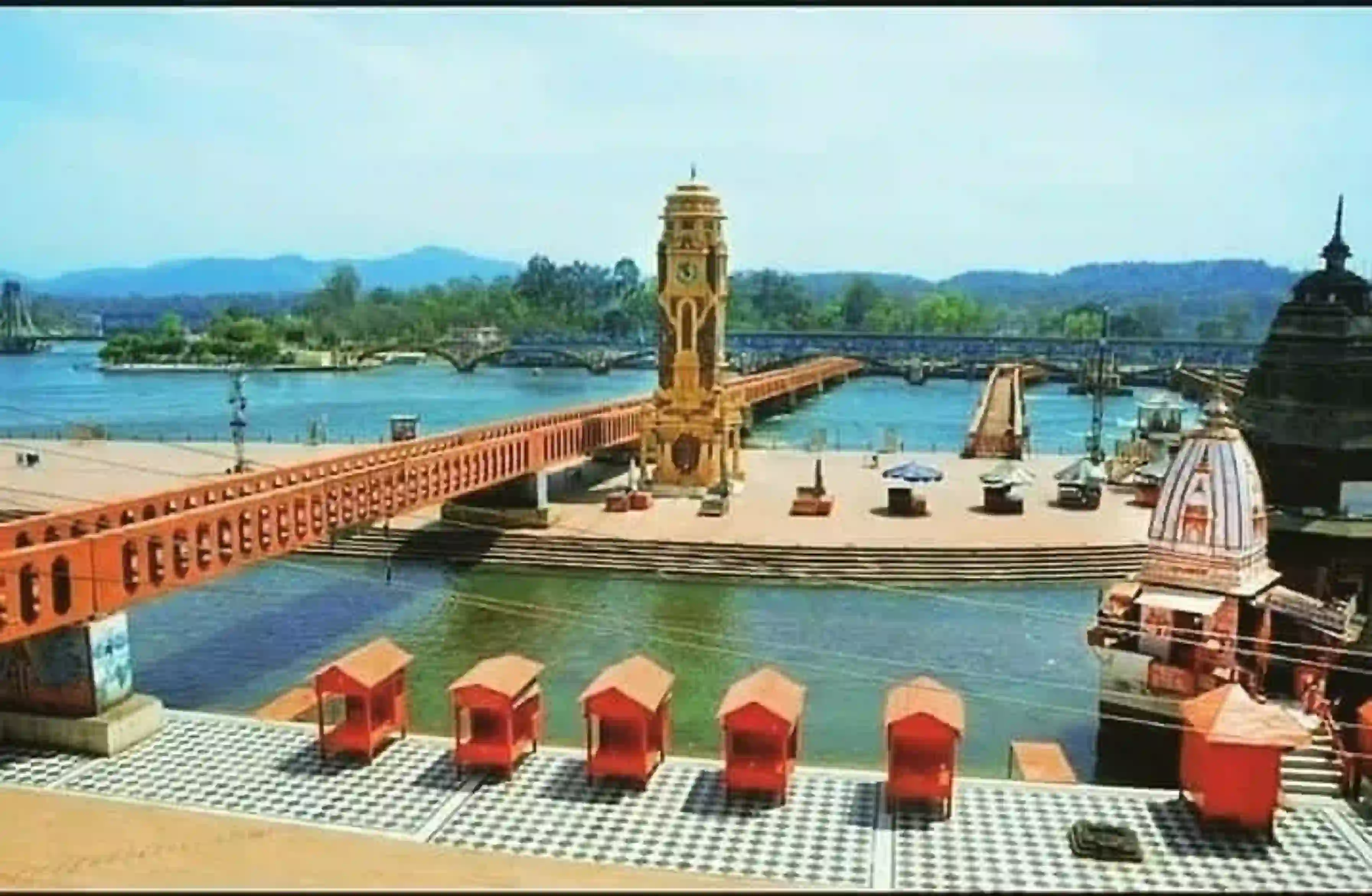 Har ki Pauri: It is a sacred pilgrimage site where Hindu devotees gather to take a holy dip in the river, believing it cleanses their sins. The ghat is known for its mesmerizing evening Aarti ceremony, a spiritual and captivating experience.
Maa Mansa Devi Temple: It is a prominent Hindu shrine dedicated to Goddess Mansa Devi, believed to fulfill devotees' wishes. Perched on a hill, it offers panoramic views of Haridwar. Pilgrims reach the temple via a cable car, making it a spiritually uplifting and scenic experience.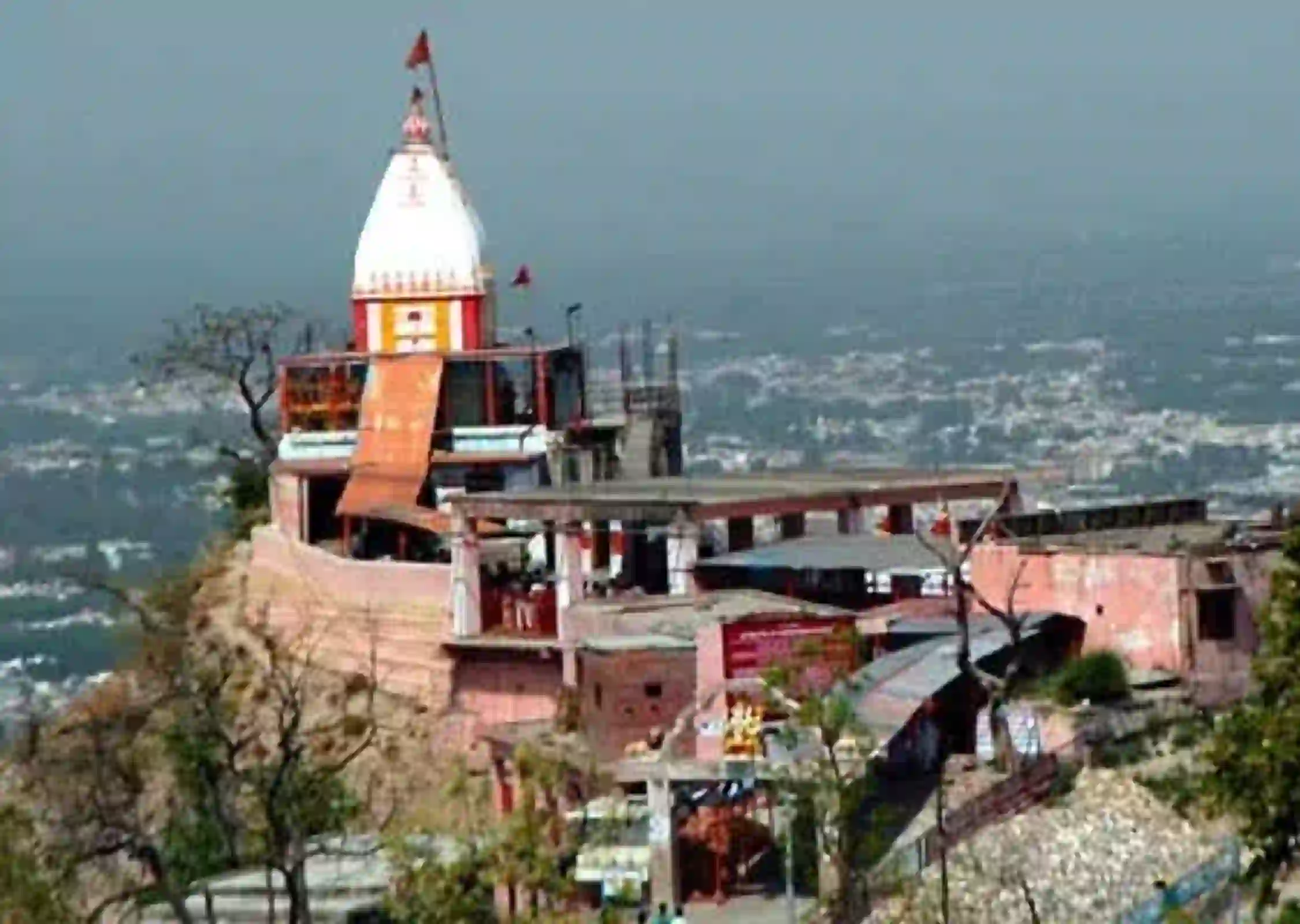 Maa Chandi Devi Temple: Chandi Devi Temple in Haridwar is a revered Hindu sanctuary perched atop Neel Parvat hill. Devotees access it via a cable car for breathtaking views. Dedicated to Goddess Chandi, it's a place of worship and tranquility, attracting pilgrims and tourists seeking blessings and serenity.
Maa Ganga Aarti: Ganga Aarti in Haridwar is a mesmerizing ritual on the banks of the sacred Ganges River. This enchanting ceremony involves rhythmic chants, music, and the graceful movement of lamps, creating a spiritually uplifting experience. It's a must-see attraction for visitors seeking a glimpse of India's rich cultural and religious heritage.
Shantikunj: Shanti Kunj in Haridwar is a tranquil oasis, renowned for spiritual rejuvenation. This serene retreat offers meditation, yoga, and holistic healing amidst lush greenery. It's a perfect destination for seekers of inner peace and well-being, making it a top choice for spiritual travelers in Haridwar.
Daksh Prajapati Temple: Daksh Prajapati Temple in Haridwar is a significant Hindu shrine steeped in mythology. Dedicated to Lord Daksh, it holds cultural and historical significance. With intricate architecture and a serene ambiance, it's a must-visit for those interested in exploring Haridwar's rich religious heritage.
Rajaji National Park: Experience the allure of Lacchiwala Nature Park, a hidden gem in Dehradun. Immerse in nature's serenity by the sparkling waters, offering picnics and birdwatching. A perfect retreat to unwind and connect with the tranquil landscapes of Dehradun.
Bharat Mata Temple: Rajaji National Park, nestled near the Himalayan foothills in Haridwar, Uttarakhand, spans 820 sq. km. This pristine haven boasts diverse flora and fauna, including wild elephants, tigers, leopards, deer, and a myriad of bird species. Its scenic beauty and rich biodiversity make it a paradise for wildlife enthusiasts and nature lovers alike. Explore this natural wonder for a memorable wildlife and adventure experience.
---
Dehradun to Haridwar taxi @ 20% off
Now we are giving 20% off to our new customers on their first round trip booking of any cab, You can grab this offer just by contacting us. With Ganpati Tours, you have multiple car rental options like one-way, round-trip, and multiple-city pick-up and drop. like you can hire for Dehradun to Badrinath and Rishikesh taxi for the same day. We have a cab for every need whether you are a single person or you are a group of family and friends. Hire small Sedan cabs to minibus like Tempo Traveller at efficient prices. So, what are you waiting for? grab this offer now and get your cab booking done with zero advance amount.
For more exciting and current offers you can book you taxi on call. Just call us on 7055333356 and get the best offer.
Why Hire taxi from GT Cabs

Neat & Clean Cabs

Expert Drivers

Affordable Price

Memorable Rides

Discount Price

Live Car Tracking
Trusted Drivers

Value for money