Dehradun to Auli taxi
The distance between Dehradun and Auli is about 305KM and the time required to reach Auli from Dehradun is about 8 hours. Auli is a beautiful place located in the Himalayas. Auli is a must place visit for Indians who love snowfall and snow sports like skiing, When it comes to exploring the breathtaking beauty of Auli from Dehradun, GT Cabs is your trusted travel partner. Our Dehradun to Auli taxi service offers you not only a convenient and comfortable ride but also a chance to witness the mesmerizing landscapes of Uttarakhand.
Embark on a scenic journey from Dehradun to Auli with GT Cabs, your trusted travel partner. Our Dehradun to Auli taxi service ensures a comfortable and hassle-free ride through the breathtaking landscapes of Uttarakhand. Embark on a scenic journey from Dehradun to Auli with GT Cabs, your trusted travel partner. Our Dehradun to Auli taxi service ensures a comfortable and hassle-free ride through the breathtaking landscapes of Uttarakhand.
---
Dehradun to Auli round-trip taxi at 20% off
Ganpati Tours (GT CABS) generally provide all types of rental packages from Dehradun to Auli but the round-trip taxi package is the most hired package till now because when you hire a taxi for round-trip then we will let you cover all the sightseeing on the way and near Auli without any extra charges. There are several other benefits of hiring a round-trip cab from Ganpati Tours. You can customize your trip by yourself, you can keep the car with you for multiple days and you can cover any sightseeing without any restrictions also we have a team of skilled drivers who exactly know how to drive on the hill roads and they are aware of all the sightseeing and alternative routes which makes Ganpati Tours the best taxi service for Dehradun to Auli. If you really want to enjoy your Auli trip then you must have to spend at least 2 days in Auli, If you don"t know how you should plan your trip to Auli then just call us and our representative will tell you all the details and he/she will share the suggested itinerary according to your needs. GT CABS is now also offering a 10% flat discount on Dehradun to Auli round-trip taxi booking. So, what are you waiting for? book Dehradun to Auli taxi now and grab the best deals and offers.
Exciting news for travelers! We offer Dehradun to Auli cab services with an incredible 20% discount. Our aim is to make your travel experience not only enjoyable but also budget-friendly. With our well-maintained fleet of cabs, experienced drivers, and unbeatable prices, you can explore the scenic route from Dehradun to Auli without breaking the bank.
Dehradun to Auli one-way taxi
Ganpati Tours also provides a taxi from Dehradun to Auli taxi for one-way as well, one-way taxi is the best package for those who want to spend more than a week in Auli. One-way can be the best option for you if you have a low budget, In this package, we pick up the customer from their given location in Dehradun and drop them at Auli also we have included sightseeing on the way for free. Ganpati Tours cabs are neat & clean and we also do not ask for any advance amount for Dehradun to Auli. Call us now to book your cab for Dehradun to Auli.
Sightseeing Nearby Auli
Once you arrive in Auli, be prepared to be captivated by its natural beauty and attractions. There's so much to explore in the vicinity of Auli. Some must-visit places include: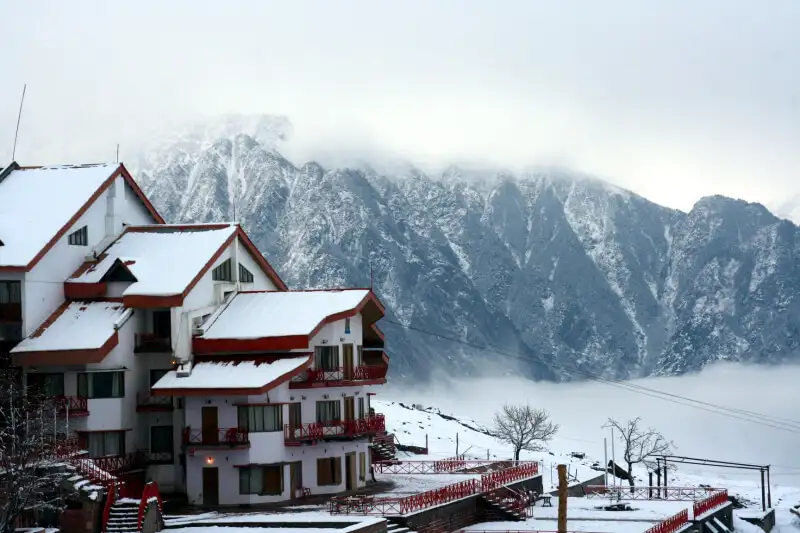 Auli Ski Resort: Auli is renowned for its skiing slopes, perfect for both beginners and experts. Enjoy the thrill of skiing against the backdrop of snow-clad peaks.
Gorson Bugyal: A stunning meadow offering panoramic views of Nanda Devi, Trishul, and other peaks. It's a great place for trekking and photography.
Auli Artificial Lake: A serene gem amidst the Himalayas. This man-made wonder reflects the beauty of Auli, offering tranquility and stunning mountain vistas.
Joshimath: A spiritual town with ancient temples like Adi Guru Shankaracharya Math and Narsingh Temple. It's also the base for the Auli Ropeway.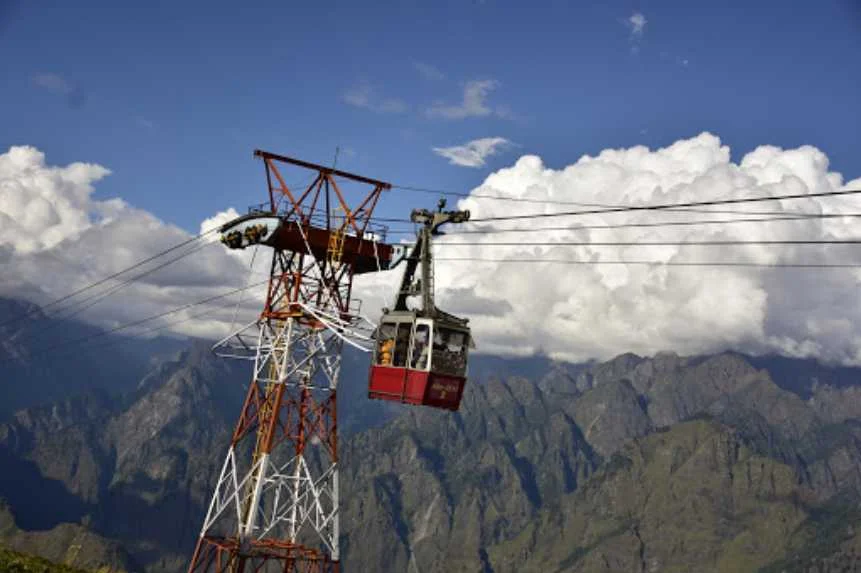 Auli Ropeway: Take a ride on Asia's longest cable car to get breathtaking views of the Himalayas.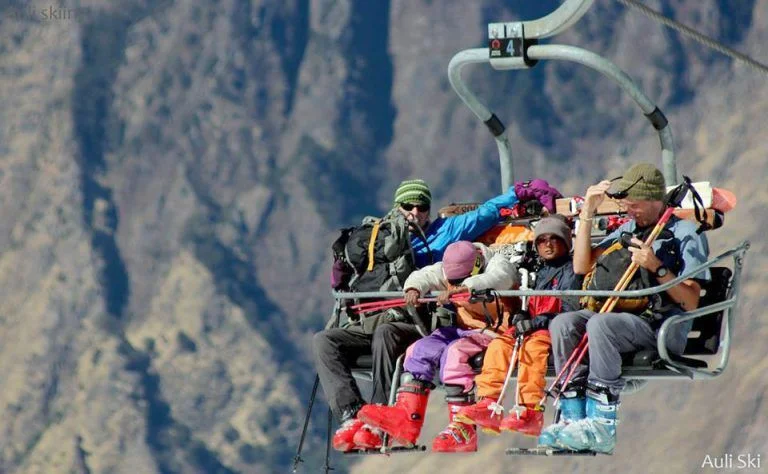 Auli Chair Lift: Elevate your Auli experience with a thrilling ride. Soar above the snow-clad slopes, soaking in breathtaking Himalayan views. A must-try adventure!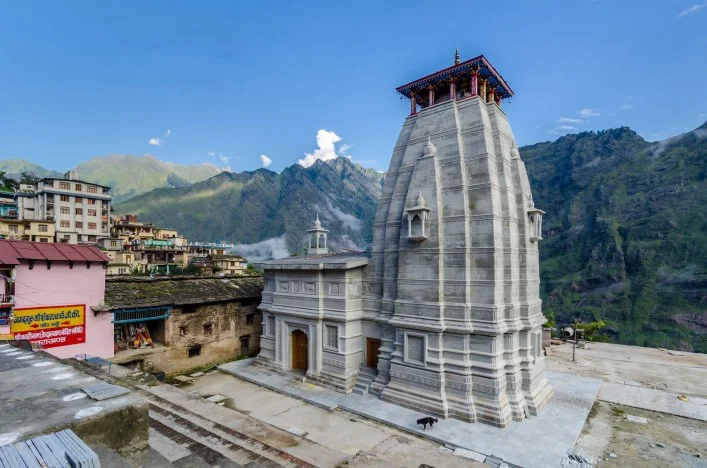 Narsingh Temple: An ancient spiritual haven in Joshimath. This sacred abode reveres Lord Narasimha and invites pilgrims with its serene aura and timeless devotion.
Frequently Asked Questions
Which taxi rental is best one-way or round-trip?

The best rental is Dehradun to Auli round-trip because you can cover multiple sightseeing and different places.
Can I customize my tour?

Yes, all you have to do is contact us on call or WhatsApp.
What are the cars GT CABS provide?

We provide all types of cars like Sedan(Dzire.Etios/Brezza/Amaze), SUV(Ertiga/Marazzo), Innova/Innova Crysta and Tempo Traveller
Are there any extra charges like driver allowance and driver accommodation I have to pay?

No, GT CABS give you all included packages and the driver will take care of his food and accommodation by himself.
How many days trip should we plan for Auli?

Minimum 3 days round-trip from Dehradun is suitable.
Can I visit Chopta too?

Yes with GT CABS you can fully customize your package and you can go wherever you want without any restrictions.
Can I book my cab through call or WhatsApp

Yes of course also our representative will tell you about the latest offers & deals.
People also hire cab for