Rishikesh to Dehradun taxi
The distance from Rishikesh to Dehradun is 44 km and takes the time up to 1 Hour and 20 Minutes. The distance travelled depends on your speed and how often you stop along the way. Dehradun is the capital of Uttarakhand state. Dehradun is known as the city of love because of its unexpected weather and positive vibes. Dehradun is also known for its basmati rice and baked goods. You may find everything here, including boarding schools and military academies and some of the greatest educational facilities in the nation are found in Dehradun. One of India"s oldest military colleges, the Indian Military Academy (IMA), is located in Dehradun and prepares officers for the Indian Army. There are so many best places to visit in Dehradun are Shiv Mandir, Forest Research Institute (FRI), Robber"s cave, Tapkeshwar Temple, Sahastradhara, Mindrolling Monastery (Buddha Temple), Maldevta and many more. If you want to visit any of the places just book Ganpati Tours and have a comfortable ad memorable ride with us.
Ganpati Tours are always available for your service. We are always here for you and always available for any enquiry. If you are looking for a ride call us any time we will do the best arrangements possible for you. We have the best educated and very skilled drivers who help you throughout your journey and make your journey tension free. They know everything about the route so you don"t have to worry about anything and they will cover all the famous sightseeing of Dehradun. Ganpati Tours" first priority is customer health and comfort so that"s why we keep our cars neat and sanitized after every ride. There are many benefits of hiring a cab from Ganpati tours you will be getting neat clean and sanitized cabs with highly skilled and educated drivers. There are no hidden charges and we believe in transparent payment. We also offer various payment methods including cash, Google Pay, Paytm, and other online methods. So, if you want a comfortable and memorable ride just call or WhatsApp us on 7055333356
---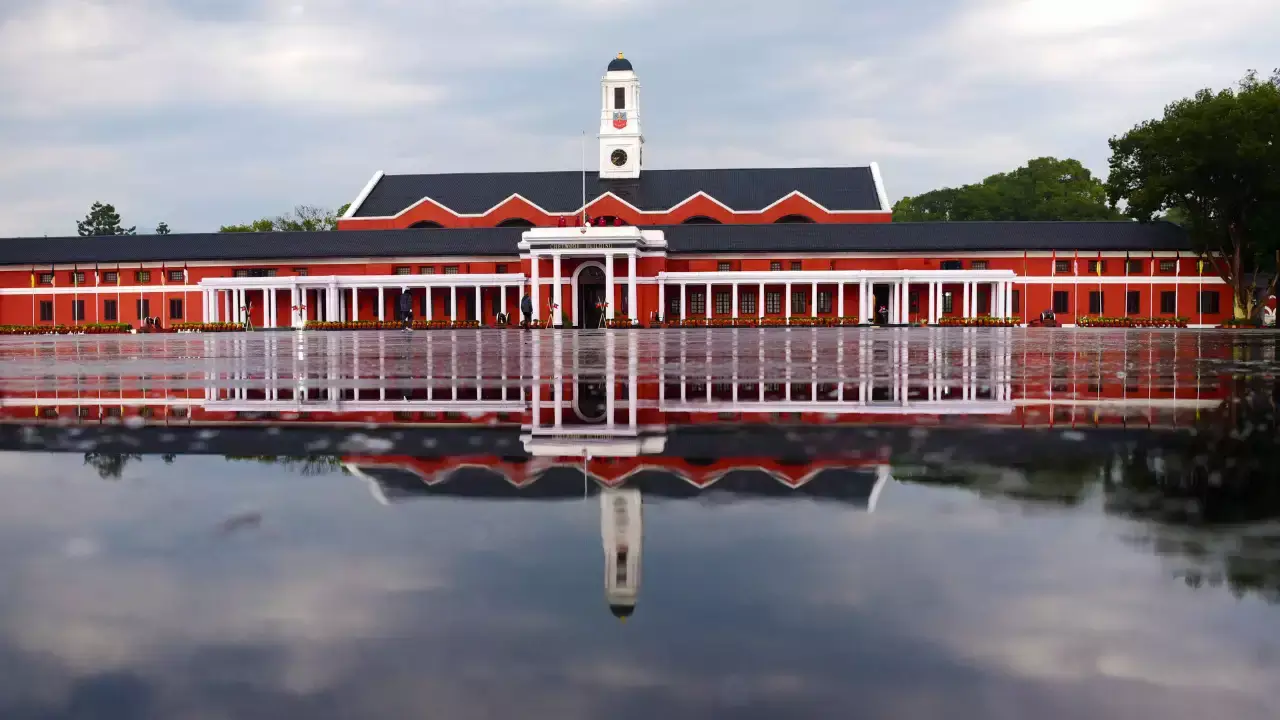 Book Rishikesh to Dehradun at 10% off
Book Rishikesh to Dehradun taxi at 10% off with Ganpati Tours. Hire any cabs from Ganpati Tours and get a 10% discount on round-trip rides. You can also customize your trip as per your wish so if you have multiple pick-ups and drop locations then we are the perfect choice for you. Ganpati tours provide taxi for local as well as for outstation for one-way and round trip at very cheap price. We have skilled drivers with friendly behaviour who will help you to cover all the sightseeing throughout the journey. Ganpati tours provide a taxi for a single person or a large group of family & friends for a single person you can go for the Sedan and for a large group you can go for a Tempo traveller. We are always available just call or WhatsApp us for any query.
Robber's Cave: captivating natural wonder where an underground river vanishes and reemerges mysteriously. Immerse in adventure and history amidst limestone formations. Your unforgettable journey awaits at Robber's Cave!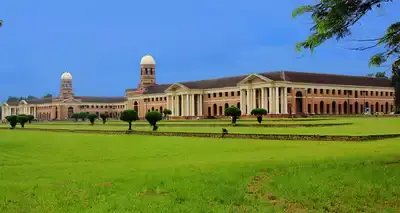 FRI: Explore the Forest Research Institute (FRI) in Dehradun, where nature meets knowledge. Delve into rich forestry heritage amid stunning colonial architecture. A perfect blend of learning and aesthetics awaits at FRI. Embark on a green journey today!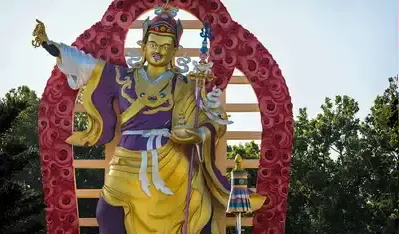 Buddha Temple: : Visit the serene Buddha Temple in Dehradun, a haven of tranquility and spirituality. Admire the exquisite Tibetan architecture and find solace amidst prayer flags and peaceful surroundings. Experience inner peace at the heart of Dehradun.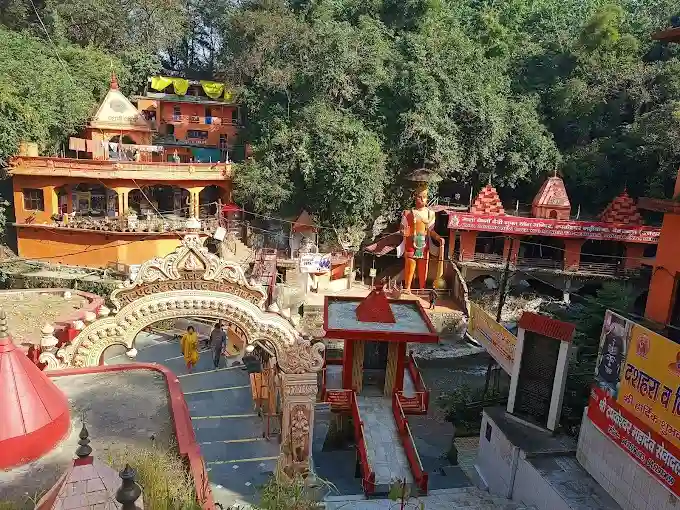 Tapkeshwar Mahadev Temple: Discover the enchantment of Tapkeshwar Mahadev Temple, nestled in Dehradun's heart. Experience the divine as you worship within a cave where water gently bathes the sacred Shiva lingam. Let the serenity of nature's embrace envelop you in this spiritual journey of blessings and tranquility.
Sahastra Dhara: Indulge in the beauty of Sahastradhara, a captivating attraction in Dehradun. Witness the spectacle of numerous waterfalls adorning the limestone cliffs, offering a therapeutic natural bath. Immerse yourself in this rejuvenating experience amidst the picturesque landscapes of Dehradun.
Dehradun Zoo: Explore Dehradun Zoo, a wildlife haven in the heart of the city. Encounter diverse species in their natural habitats, fostering a connection with nature and conservation. Embark on an educational and exciting journey amidst the captivating flora and fauna of Dehradun.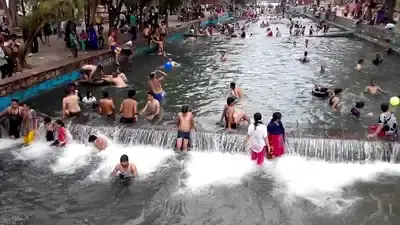 Lacchiwala Nature's Park: Experience the allure of Lacchiwala Nature Park, a hidden gem in Dehradun. Immerse in nature's serenity by the sparkling waters, offering picnics and birdwatching. A perfect retreat to unwind and connect with the tranquil landscapes of Dehradun.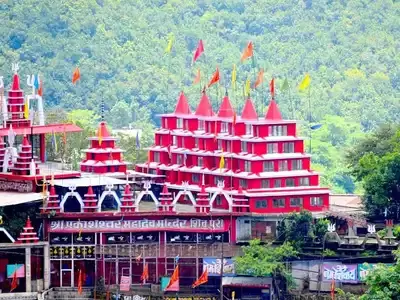 Shiv Temple: Experience divine tranquility at the Shiv Temple on Mussoorie Road, Dehradun. Nestled amidst nature, this sacred site offers a peaceful space for worship. Discover serenity and inner peace in the beautiful surroundings of Dehradun.
Why you should hire taxi from Ganpati Tours
24 hours available
Call us for any enquiry
Polite and skilled drivers
Multiple payment options
Neat and sanitized cabs
Cabs on your doorstep
Taxi with luggage carrier
No extra charges
Transparent billing
Book us via call, WhatsApp or online
Car option available from Rishikesh to Dehradun
Sedan (Dzire, Amaze, Zest, Etios etc).
SUV (Innova, Ertiga, Innova Crysta etc)
Minibus i.e\. Tempo Traveller