Rishikesh to Badrinath yatra taxi
Looking for package which includes
Taxi Hotel Food
Mr Dinkar Chawla
The distance from Rishikesh to Badrinath is about 300KM and it is a 9-hour long journey if you choose to travel by taxi. Taxi is the best mode of transportation for Rishikesh to Badrinath Dham. Badrinath Dham yatra is the most popular yatra among Char Dham yatra in Uttarakhand and Badrinath temple is a magnificent temple located inside the beautiful mountains of Uttarakhand. Shri Badrinath Temple is dedicated to lord Vishnu and lord Vishnu is known as the nurturer of the world, so it is the most important temple in Hinduism, Badrinath temple is only open for a few months in a year that is from April/May to October/November the exact dates are not fixed. Every year thousands of tourists and devotees come to Badrinath Dham and take the blessing of lord Vishnu and spend a beautiful & peaceful time in Badrinath. If you are also planning a trip to Badrinath then you"re at the right place.
Ganpati Tours provides the best car rental packages from Rishikesh to Badrinath like one-way & round-trip wherein you have full rights to customize the package as per your requirement. The one-way trip provides you with a drop facility from Rishikesh to Badrinath wherein a round trip includes your complete tour from Rishikesh to Badrinath and back to Rishikesh. which also includes sightseeing without any extra cost. it"s just a call away. you can call us or WhatsApp us about the basic details of your trip and our team will prepare a dedicated itinerary for you. You can get benefits of our discounts bonanza if you book your trip will us in advance, so grab your deal now by calling us at 7055333356.
---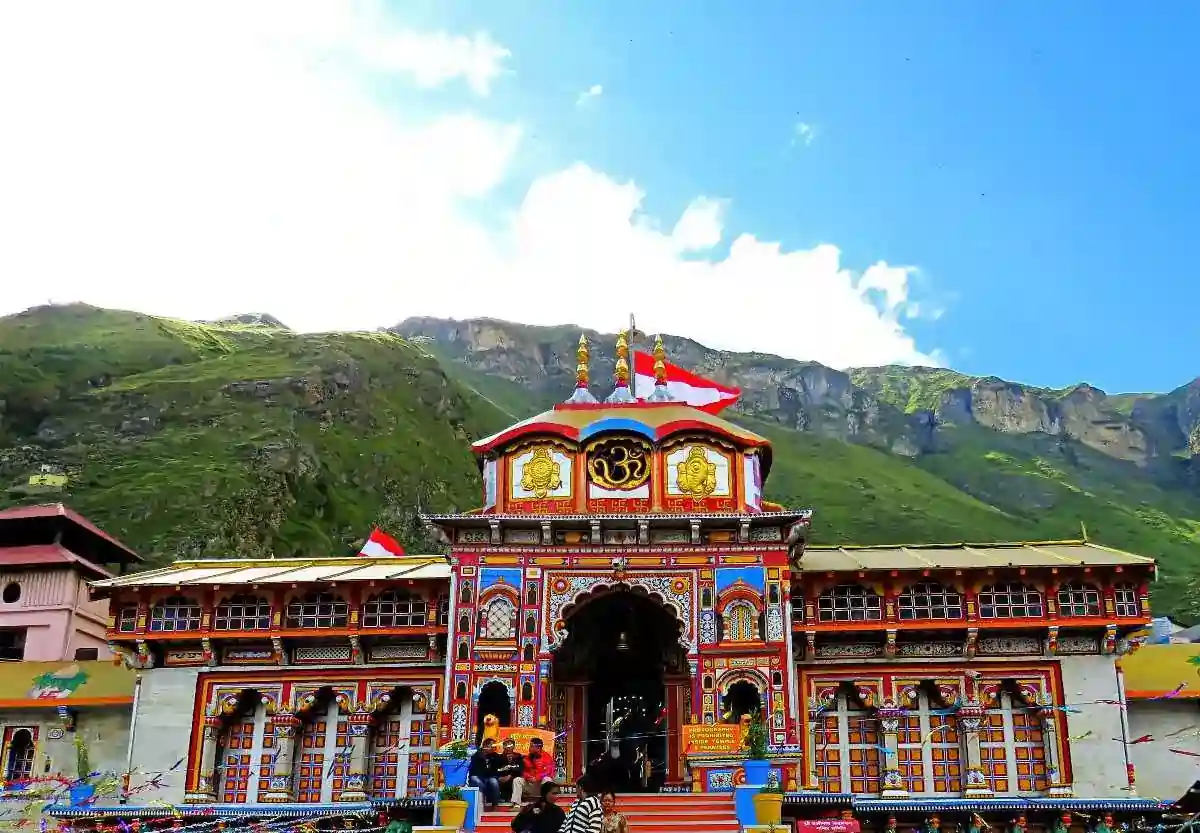 Rishikesh to Badrinath & Kedarnath Yatra Taxi
Ganpati Tours also provides the facility for Do Dham Yatra (Badrinath & Kedarnath) from Rishikesh. So if you want to cover Kedarnath Dham also along with Badrinath Dham in a single trip we can plant it as per your requirement and provide you with a taxi from Rishikesh to Badrinath taxi as well as Rishikesh to Kedarnath. You can complete the entire Do Dham yatra (Badrinath Dham & Kedarnath Dham) in a duration of a minimum of 5-6 days. The distance between Badrinath Dham & Kedarnath Dham is about 250 KM. At Kedarnath Dham, a taxi can take you to Gaurikund or Sonprayag therefore you have to visit the Kedarnath Dham temple by trekking. The trek distance to the temple is 21 km from Sonprayag to Kedarnath Dham and it takes around 8-10 hours to reach Kedarnath Dham Temple from Sonprayag the next day you should stay at Kedarnath Dham temple for Darshan and Pooja and on the third day early morning you start walking down towards Sonprayag and reach by the afternoon then the cab will take you to Badrinath and reach Badrinath by evening and on the 4th day to lord Badrinath darshan and Pooja then enjoy some sightseeing on Badrinath & Mana village and on the 5th day start your journey back to Dehradun from Badrinath. To book your cab from Ganpati Tours send us your itinerary and travel details on WhatsApp or call us now. We have more than 50 own vehicles so you have a wide range of cars option like Dzire, Etios, Brezza, Amaze, Ertiga, Crysta, and Tempo Traveller.
Rishikesh to Badrinath Yatra Itinerary:
Rishikesh to Badrinath yatra takes a minimum of 3 days. The suggested Itinerary is given below for Rishikesh to Badrinath trip.
Day 1: Start your journey in the morning from Rishikesh towards Badrinath, covering sightseeing on the way like Rudraprayag, Karnaprayag, Devprayag, and many more. you will reach Badrinath Dham by evening, night Stay in a hotel at Badrinath Dham.
Day 2: Next day you can visit Badrinath Dham temple and complete your pooja rituals in Badrinath temple and cover sightseeing near Badrinath Temple like Mana Village (Last village of India), Bhim Pul, Saraswati River Udgam Sthal, Ganesh Gufa, and Vyas Gufa. you will get an entire day to cover all the sightseeing near Badrinath temple. In the late evening, you can check in to the hotel and night stay in Badrinath.
Day 3: Next day you should start moving toward Rishikesh while covering the sightseeing on the way like Vishnu Prayag, Nand Prayag, and Dhari Devi Temple. You will reach to end of your trip (Rishikesh) by late evening.
Note: The above itinerary only gives a suggestive plan. Our team is more than happy to create a customized itinerary for you.
Badrinath Dham Yatra in 2023
Badrinath Dham yatra is going to start on 27 April 2023, kapat open ceremony will start at 07:10 am. If you want to be a part of the opening ceremony, Ganpati Tours is here for you. we can be a trusted travel partner for you. We are accepting advance bookings from Rishikesh to Badrinath at discounted prices. We promise you to provide the best cab with highly skilled drivers. Our drivers are not only skilled but they help you as your personal tour guide without any extra cost. They have excellent historical knowledge of local places and the story behind them, also they can help you in finding the best hotel/place to stay as they have years of experience in dealing with the locals. Call or WhatsApp us to plan your trip to Badrinath with Ganpati Tours.
Note: It is best to hire a taxi for a round trip, as it will be very difficult for you to find a taxi to return to Rishikesh.
Why Ganpati Tours for Rishikesh to Badrinath Dham Yatra ?
We have 11 years of experience in providing cabs for Rishikesh to Badrinath.
Our drivers will guide you about hotels and historical places.
All the sightseeing on the way and nearby Badrinath included without any extra charge
We accept booking for Sedan cabs without any advance amount.
Our drivers are skilled, well-educated and also aware of all the routes and sightseeing.
Ganpati Tours driver does not smoke and drink during the trip and takes care of hygiene.
All cabs are neat, clean, and sanitized.
Facts about Badrinath Dham
Badrinath Dham is one of the First Dham (pilgrimage sites) dedicated to lord Vishu among four Dhams in four directions of India. Badrinath Dham represents Northen Dham of India.
Badrinath Dham is also one of the Dham in chota char Dham of Uttarakhand, the remaining three Dhams are Kedarnath, Gangotri & Yamunotri.
Badrinath Dham is situated at an altitude of 3,100 meters (10,171 ft) in extremely cold weather due to which the temple remains closed for six months during winters.
Badrinathy Dham contains a hot water spring known as "Tapt Kund" which lies between Badrinath shrine and Alaknanda River. The Tapt Kund is a natural hot water spring containing 45-degree temperature hot water around the year. Every devotee use to take bath at Tapt Kund before darshan.
As per ancient beliefs Lord Badrinath Statue is made by Gods. It was thrown into the Alaknanda river by Buddhists in their era but later Aadi Guru Shankaracharya discovered the statue and establish it in the adytum of the temple.
Many Hindu Sacred books (Purans) such as Bhagavata Puran, Skand Puran and Mahabharata define the presence of Badrinath Dham.
It is believed that the Mahabharat was written in Mana Village by Ganesh Ji under the guidance of Ved Vyas Ji.