Taxi Service in Dehradun
Dehradun is a special place surrounded by big hills and mountains in India. It has different kinds of weather that change throughout the year. In summer, the days are warm and the nights are cool, making it nice to be outside. When it rains in a season called monsoon, waterfalls appear and everything turns very green. Ganpati Tours (GT Cabs) is providing taxi service in Dehradun for more than 10 years. We provide all types of taxi for local rental, airport pick-up/drop, and outstation. We provide excellent cab service in your pocket budget, GT Cabs also provide cab service in Dehradun for one-way and round-trip. To book your taxi just call us on 7055333356.
GT CABS takes pride in offering a top-of-the-line taxi service in Dehradun. With a fleet of modern and well-maintained vehicles, experienced drivers, and a commitment to customer satisfaction, we ensure your journey is safe, comfortable, and enjoyable. Whether you need a ride to the airport, a local trip within the city, or an outstation adventure, our taxi service has got you covered. Our drivers are not only skilled on the road but also courteous and punctual, making your travel experience hassle-free. We value your time and provide timely pickups and drop-offs to ensure you never miss a moment. At GT CABS, we believe in transparent pricing, with no hidden costs or surprises. We offer budget-friendly taxi solutions without compromising on quality, making us the preferred choice for travelers seeking an affordable yet reliable taxi service in Dehradun.
Cab service in Dehradun - GT CABS:
Unparalleled Convenience: At GT CABS, we understand the significance of convenience in your travels. Our taxi service ensures that you can easily book a cab from the comfort of your home, office, or even on the go, using our user-friendly online platform or a simple phone call. No more waiting or haggling for fares; we provide transparent pricing and timely services to make your journey hassle-free.
Reliable Taxi Drivers: Our team of taxi drivers is the backbone of GT CABS. Handpicked for their professionalism, driving skills, and knowledge of local routes, they ensure that you reach your destination safely and promptly. Moreover, our drivers are courteous, well-mannered, and always ready to assist you with any travel-related queries, making your ride not just a journey but a delightful experience.
Emphasis on Safety: Your safety is our utmost priority. All GT CABS vehicles are regularly inspected, well-maintained, and equipped with modern safety features. Our drivers strictly adhere to traffic rules and regulations, ensuring that you have a smooth and secure ride. Travel with confidence, knowing that you are in safe hands with GT CABS.
The GT CABS Fleet: We take pride in our diverse fleet of vehicles designed to cater to your specific travel requirements. From comfortable sedans for solo or business trips to spacious SUVs for family outings and group travels, we have the perfect taxi for every occasion. Our vehicles are equipped with modern amenities to make your journey enjoyable and relaxing.
Exploring Dehradun's Gems:
Dehradun, nestled in the picturesque foothills of the Himalayas, is a city of natural beauty and historical significance. With GT CABS, you can explore the famous attractions like Robber's Cave, Tapkeshwar Temple, Malsi Deer Park, and many more, without any hassle. Our drivers are well-acquainted with the local landmarks and can suggest the best places to visit, ensuring you don't miss out on any hidden gems.
Taxi for sightseeing in Dehradun
Robber's Cave: captivating natural wonder where an underground river vanishes and reemerges mysteriously. Immerse in adventure and history amidst limestone formations. Your unforgettable journey awaits at Robber's Cave!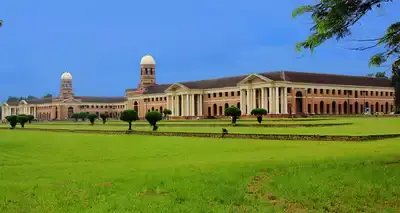 FRI: Explore the Forest Research Institute (FRI) in Dehradun, where nature meets knowledge. Delve into rich forestry heritage amid stunning colonial architecture. A perfect blend of learning and aesthetics awaits at FRI. Embark on a green journey today!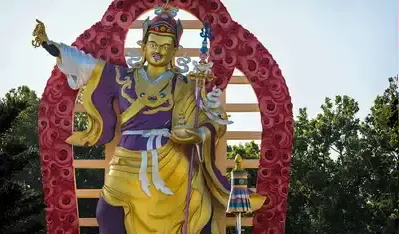 Buddha Temple: : Visit the serene Buddha Temple in Dehradun, a haven of tranquility and spirituality. Admire the exquisite Tibetan architecture and find solace amidst prayer flags and peaceful surroundings. Experience inner peace at the heart of Dehradun.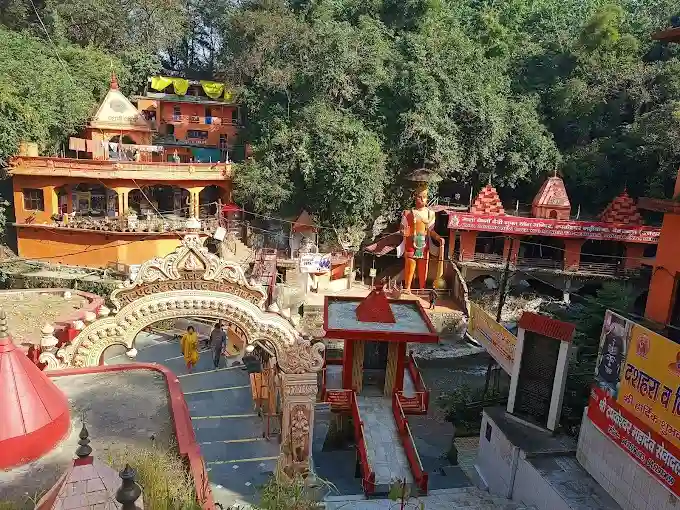 Tapkeshwar Mahadev Temple: Discover the enchantment of Tapkeshwar Mahadev Temple, nestled in Dehradun's heart. Experience the divine as you worship within a cave where water gently bathes the sacred Shiva lingam. Let the serenity of nature's embrace envelop you in this spiritual journey of blessings and tranquility.
Sahastra Dhara: Indulge in the beauty of Sahastradhara, a captivating attraction in Dehradun. Witness the spectacle of numerous waterfalls adorning the limestone cliffs, offering a therapeutic natural bath. Immerse yourself in this rejuvenating experience amidst the picturesque landscapes of Dehradun.
Dehradun Zoo: Explore Dehradun Zoo, a wildlife haven in the heart of the city. Encounter diverse species in their natural habitats, fostering a connection with nature and conservation. Embark on an educational and exciting journey amidst the captivating flora and fauna of Dehradun.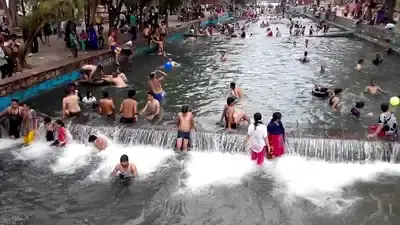 Lacchiwala Nature's Park: Experience the allure of Lacchiwala Nature Park, a hidden gem in Dehradun. Immerse in nature's serenity by the sparkling waters, offering picnics and birdwatching. A perfect retreat to unwind and connect with the tranquil landscapes of Dehradun.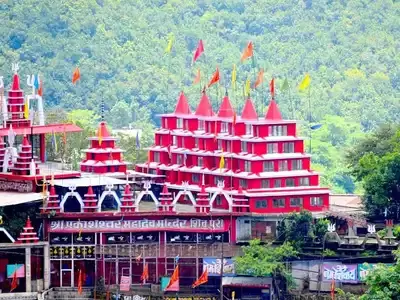 Shiv Temple: Experience divine tranquility at the Shiv Temple on Mussoorie Road, Dehradun. Nestled amidst nature, this sacred site offers a peaceful space for worship. Discover serenity and inner peace in the beautiful surroundings of Dehradun.
---
Taxi for Customized trips:
GT CABS aims to make your stay in Dehradun unforgettable. Apart from our taxi service, we also offer tour packages that encompass the city's top destinations and nearby getaways. Whether you want to plan a short day trip or an extended vacation, our expert team can tailor-make an itinerary that suits your interests and budget.
When it comes to taxi service in Dehradun, GT CABS stands out as the epitome of reliability, comfort, and professionalism. With our commitment to safety, a diverse fleet of well-maintained vehicles, and a team of courteous and skilled drivers, we guarantee an unmatched travel experience for both locals and visitors alike. Trust GT CABS to be your travel companion, and let us take you on a memorable journey through the breathtaking landscapes and cultural richness of Dehradun. Book your ride today and experience the joy of traveling with GT CABS!
GT CABS - Taxi Service at cheapest fares
Looking for a reliable taxi service in Dehradun that won't break the bank? Your search ends here with GT CABS! We take immense pride in providing top-notch taxi services with a focus on affordability. Say goodbye to overpriced rides and hello to budget-friendly and lowest fares that make your journey not just enjoyable but cost-effective too. When you choose GT CABS, you get the best of both worlds - quality service and unbeatable prices!
Competitive Pricing: At GT CABS, we understand the importance of offering competitive pricing without compromising on the quality of service. We have designed our pricing structure to fit various budgets, ensuring that you get value for your money. Whether you need a quick ride around the city or a long-distance trip, we have economical options that won't strain your wallet.
Transparent Fare Policies: We believe in transparency and want you to be aware of what you're paying for. With GT CABS, there are no hidden charges or surprises at the end of your journey. Our fare policies are straightforward, and you can rest assured that the fare you see at the time of booking is what you'll pay. Enjoy a stress-free ride knowing that there are no hidden costs.
Budget-Friendly Packages: To further enhance your savings, we offer budget-friendly tour packages that cover Dehradun's popular attractions and nearby destinations. These thoughtfully crafted packages allow you to explore the beauty of the region without exceeding your budget. Whether you're a solo traveler or traveling with a group, our packages cater to all.
Special Deals and Discounts: GT CABS regularly introduces special deals and discounts to make your travel even more affordable. Keep an eye on our website or social media channels to stay updated on the latest offers. From seasonal discounts to exclusive promotions, we are committed to providing you with the best deals on taxi services in Dehradun.

Neat & Clean Cabs

Expert Drivers

Affordable Price

Memorable Rides

Discount Price

Live Car Tracking
Trusted Drivers

Value for money
Why Compromise on Quality?
Well-Maintained Vehicles: Despite offering budget-friendly fares, we never compromise on the quality of our vehicles. Each cab in our fleet is meticulously maintained to ensure a smooth and comfortable ride. Your safety and satisfaction are of utmost importance to us.
Skilled and Courteous Drivers: GT CABS takes pride in its team of skilled and courteous drivers. They not only possess excellent driving skills but are also well-versed with the local routes, saving you time and ensuring a seamless travel experience. Expect nothing but professionalism and a friendly demeanor when you ride with us.
Prompt and Reliable Service: Affordable fares don't mean you have to compromise on timely service. At GT CABS, we are committed to punctuality and reliability. Our drivers will be at your designated pickup location on time, ready to take you to your destination promptly.
Taxi Fare Details
Vehicle Type
Airport
Outstation
Pick/Drop
Round Trip
One way
Swift Dzire
₹900
₹11
₹16
Ertiga
₹1000
₹15
₹22
Toyota Innova
₹1500
₹18
₹23
Toyota Crysta
₹1600
₹19
₹23

Driver Charges (After 10PM): ₹250, *(Base Fare)

Outstation (Round-trip): Min. 250KM / Day
Local Rental Fares
| Vehicle Type | 8Hr 80KM* | 12Hr 120KM* |
| --- | --- | --- |
| Swift Dzire | ₹1900 | ₹2200 |
| Ertiga | ₹2600 | ₹2950 |
| Toyota Innova | ₹2850 | ₹3100 |
| Toyota Crysta | ₹3050 | ₹3380 |