Rishikesh to Delhi taxi
The distance from Rishikesh to Delhi is about 270 KM and the time required to reach Delhi from Rishikesh is about 6 hours. Delhi is a beautiful city and also the capital of India, Delhi is also known as the heart of India, It is a fully developed metro city and also has many beautiful historical places like Qutub Minar, Red Fort, Jantar Mantar, etc. Overall it is the perfect place to visit if you love history, In Delhi, people come from all over the globe as Delhi is a big city and has many multi-national companies so if you are going to visit Delhi from Rishikesh then a taxi can be the best choice of transport for you as the taxi is available on demand at your door-step. Ganpati Tours(GT CABS) can be the best choice for you if you"re thinking of hiring a cab from Rishikesh to Delhi as we provide neat and clean cars with experienced and skilled drivers who know all the alternative routes and the latest technologies like navigation.
Ganpati Tours is providing a taxi service in Rishikesh for more than 10 years and we have more than 1 lakh, happy customers. We have a fleet of more than 100 own cars so our customers can have a wide range of selection, We have all types of cabs available like Sedan, SUV, Innova Crysta and Ertiga. Now Ganpati Tours is accepting advance bookings with 0% advance amount which makes us a more secure and trustable taxi service for Rishikesh to Delhi.
---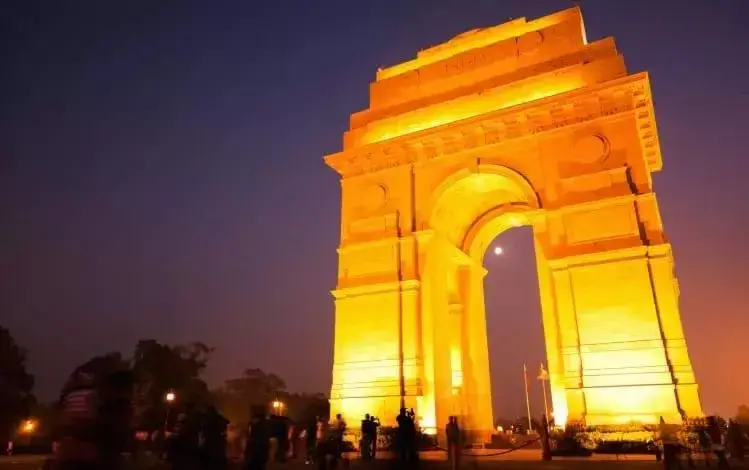 Rishikesh to Delhi airport taxi at 10% off
GT CABS is now giving 10% off on Rishikesh to Delhi airport taxi you can grab this offer just by calling us on 7055333356 or contacting us on WhatsApp. People from all over the world visit Rishikesh as it is a very beautiful city famous for yoga and its natural beauty. So if you're in Rishikesh and you have a flight from Delhi airport and need a taxi then you are at the right place because Ganpati Tours provides neat & cleans cabs with good drivers in your pocket budget. We just not only provide a taxi but also an excellent driver who knows how to treat customers and they are familiar with all the routes and alternative routes which will make your ride hassle-free. Our all cars get clean after every ride so our customers do not get a chance to complain about anything.
If you are going to Delhi and have some extra luggage and thinking about how it can adjust in a cab then just don"t worry all cars have luggage carriers on top for carrying extra luggage which makes us a perfect cab service for Rishikesh to Delhi airport. So, What are you waiting for? just call us now and book your ride with GT CABS with zero advance amount and all the payments you can pay after your trip.
Rishikesh to Delhi one-way taxi
Ganpati Tours(GT CABS) provides multiple car-rental packages for Rishikesh to Delhi like One-way, Round-trip and you can also hire a car for multiple days. The one-way car rental for Rishikesh to Mussoorie starts from just ₹3500. In one-way car rental, we just provide pick-up from your given location in Rishikesh and drop to your given location in Delhi and you can also get a break on the way for refreshments at a hotel or restaurant.
Rishikesh to Delhi round-trip taxi
The round-trip car rental package starts from just ₹6000. In round-trip car rental, we pick up the customer from their given location in Rishikesh and drop them at their given location in Delhi and take them back to Rishikesh when they want. You can also customize this according to you like you can also cover sightseeing of Delhi for customizing trip simply contact us on call or WhatsApp.
Rishikesh to Delhi taxi for sightseeing
Shri Akshardham Temple: Akshardham Temple, located in Delhi, India, is a magnificent Hindu temple complex known for its intricate architectural design, stunning sculptures, and serene surroundings. It stands as a symbol of spiritual and cultural excellence, offering visitors a profound and visually captivating experience.
India Gate: India Gate, situated in the heart of New Delhi, is an iconic war memorial that honors the soldiers who sacrificed their lives during World War I. Its grand arch and eternal flame make it a poignant symbol of patriotism and a popular landmark for both locals and tourists.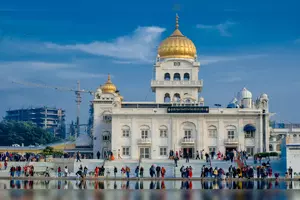 Gurudwara Shri Bangla Sahib: Gurudwara Shri Bangla Sahib, nestled in the heart of Delhi, is a prominent Sikh house of worship. It's revered for its golden dome and a sacred pool, offering spiritual solace to all. This serene oasis welcomes visitors of all faiths and serves free meals as a symbol of Sikh hospitality.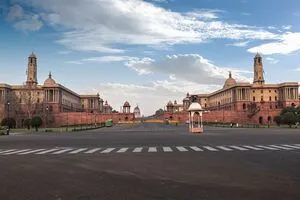 Rashtrapati Bhavan: Rashtrapati Bhavan is the official residence of the President of India. This grand architectural marvel showcases a blend of Indian and Western styles and stands as a symbol of the country's leadership and heritage, set amidst vast Mughal Gardens.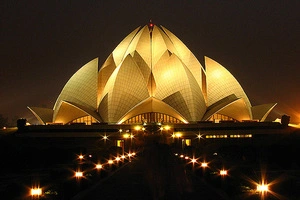 Lotus Temple: The Lotus temple is a striking Bahá'í House of Worship known for its lotus flower-inspired architecture. With its serene ambiance and open-to-all philosophy, it serves as a place of meditation and unity, welcoming people of all faiths to find inner peace and spiritual reflection.
Qutub Minar: Qutub Minar, a UNESCO World Heritage Site in Delhi, India, is a towering 12th-century minaret and an architectural masterpiece. Standing at 73 meters, it's adorned with intricate carvings, representing the Indo-Islamic architectural splendor, and is a testament to the region's rich history and culture.
National Museum: The National Museum is a treasure trove of the nation's heritage. It houses a diverse collection of art, historical artifacts, and cultural exhibits, offering visitors a comprehensive journey through India's rich and multifaceted past.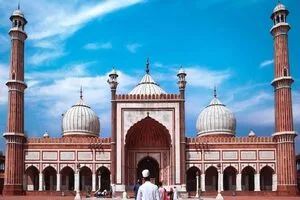 Jama Masjid: It is one of India's largest and most splendid mosques. With its red sandstone and marble architecture, it's a symbol of Mughal grandeur. Visitors can explore its massive courtyard and experience the serene ambiance of this historic religious site.
Delhi to Rishikesh taxi
Ganpati Tours(GT CABS) also provide taxi for reverse trip i.e Delhi to Rishikesh taxi at the same price and same excellent service
What make us different from others ?

Neat & Clean Cabs

Expert Drivers

Affordable Price

Memorable Rides

Discount Price

Live Car Tracking
Trusted Drivers

Value for money