Dehradun to Dhari Devi Temple taxi.
---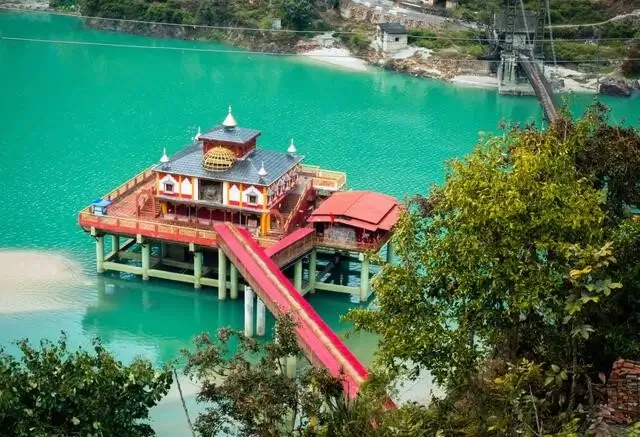 The distance from Dehardun to Dhari Devi Temple is 157km and it takes about 4 hours and 30 minutes to reach the destination. It is a very famous Hindu temple in Uttarakhand for devotees. Here in this temple goddess, Dhari has been worshipped for about 600 years and the temple is situated in the beautiful Garhwal region of Srinagar on the banks of river Alaknanda. In the year, 2013 the original Dhari Devi temple was removed from its original place and shifted to a platform at the height of about 605 metres from the River Alaknanda, to give way for the construction of the Alaknanda hydro-electric dam built by AHPCL ( Alaknanda Hydro Power Company Ltd ). When the goddess was removed from its original place and shifted to a new place for a hydroelectric dam project it was believed by the locals and devotees that it resulted in the goddess"s anger like a multi-day cloudburst causing floods and landslides killing hundreds of people. Similarly, earlier the goddess statue was moved and it resulted in a landslide which caused heavy destruction in Kedarnath. But now the Temple is constructed at its original location.
In Dhara Devi Temple the goddess Dhari changes her face from time to time in the morning it"ll be visible to you as a girl child, in the daytime as a young lady and in the nighttime as an old lady and this wonder of Dhara Devi Maa was observed from everyone who visits the temple. If you"re a devotee of god we recommend you to once visit this Dhara Devi Temple and enjoy the beauty of this temple. Mainly, the temple is divided into two parts one is Dhari Devi itself and the other half is located in Kalimath in which the goddess Kali is worshipped, these goddesses are known as the protector of Char Dham. You can visit this beauty of Uttarakhand with us and will get a heavy discount on your first ride with us. So what are you all waiting for book your tour now with Ganpati Tours. For any query, you can call or message us on our number 7055333356.
Main reasons for Dhari Devi Popularity:
It is one of the oldest known temples.
Devi is the protector of Char Dham.
Devi changes her face from time to time.
You must once visit the temple and enjoy the glory of Devi.
Why is Ganpati Tours everyone"s choice?
Pictures of vehicles are shown to customers before the ride.
24 hours customer support.
Taxi at cheaper rates.
Safe and Secure cab service.
Cab at your doorstep.
Highly skilled, polite, and educated drivers.
Highly skilled, polite, and educated drivers.
Cars are neat and clean and well maintained.
Discount on rates will be given if you book your cab via call.
Cab options Available for Dehradun to Dhari Devi Temple.
Sedan (Dzire, Etios, Zest, Amaze, etc).
SUV (Innova, Innova Crysta, Ertiga, etc).
Minibus i.e. Tempo Traveller.