Rishikesh to
Char Dham

Tempo Traveller

The Char Dham is the most sacred and holy temples in Hinduism. The Char dham Yatra start from april and end till mid october or november, The Char Dham are
Kedarnath
Badrinath
Yamunotri
Gangotri
Looking for package which includes
Taxi Hotel Food
Mr Dinkar Chawla
To cover Char Dham by tempo traveller or cab takes 9 days to cover. So if your are planning to visit all char dham you have to book your cab for 9 days from Ganpati Tours which is really affordable. Clean and sanitized tempo traveller at very low fares. you can book tempo traveller from Haridwar, Rishikesh, Rishikesh, Rishikesh Airport or any other place from Ganpati Tours at very affordable rates. Rishikesh is the capital of uttarakhand also the gateway of entring Uttarakhand for Char Dham Yatra, because Rishikesh have airport so people from all over India mostly arrive at Jolly Grant airport. Ganpati Tours provide all types of Tempo Traveller like :
12 Seater Tempo Traveller
13 Seater Tempo Traveller
14 Seater Tempo Traveller
17 Seater Tempo Traveller
24 Seater Tempo Traveller
Rishikesh to Char Dham Tempo Traveller on hire at very low fares, Tempo Traveller for family and group of friends is perfect for your travelling, So the large number of people can enjoy the trip together. Book your tempo traveller from Ganpati Tours and get your Tempo Traveller booked. Call now on 7055333356You can hire Tempo traveller or minibus for one way, round trip, as well as for multiple days. We do not include any hidden charges. Everything is kept transparent with our customers. You can book your tempo traveller in advance, We also provide cab for Rishikesh to Char dham. Call us on 7055333356. Ganpati Tours take care of every need and provide you tempo traveller in best price and great deal, Now booking a Tempo Traveller is so easy just call us on 70555333356 to book Tempo Traveller. Hire cab in Rishikesh to any city in all over India at discounted rates and best offers, We do not include any hidden charges. also you can talk to our experts on WhatsApp.
Day 1 :
The journey begins from your location (Rishikesh, Rishikesh, Rishikesh), Ganpati tours cab service will pick you up from your location, after that cab will start its journey towards Yamunotri. The first stop will be Barkot via Lakhamandal. Lakhamandal is a very beautiful place to visit. Ganpati tours cab driver will suggest you all the sightseeing on way to Chardham yatra as all the drivers have knowledge of local areas. Passenger and driver night stay at Barkot and have food also enjoy the local sightseeing.
Day 2 :
The next day means the second-day driver picks up passengers from Barkot to Janki Chatti, Their is a trek of 6 KM from Rishikesh to Yamunotri. The facility of Khachhar, Palki, and Pitthu also available. After Yamunotri Dham Darshan, Yatra begins to its next destination which is Gangotri. The same day cab start from Janki Chatti and stop at Uttarkashi, Ganpati tours driver will also suggest you visit Kashi Vishvanath Temple in Uttarkashi. After Darshan of Kashi Vishvanath, there is a night stay at Uttarkashi.
Day 3 :
The third-day journey starts from Uttarkashi to Gangotri, Gangotri is nearly 100 KM from Uttarkashi it takes about 3 hours to reach Gangotri. The Ganpati tours cab start from early morning in Uttarkashi to Gangotri via beautiful sightseeings like Harshil and Gangnani, Harshil is a very famous tourist place, it's famous for its apple and snowfall. The Ganpati tours cab driver will take you to all sightseeings. Then the cab reaches Gangotri. There is no trekking in Gangotri the cab can go to the temple. after the darshan of holy Ganga in Gangotri. again the cab starts moving to Uttarkashi there is a night stay at Uttarkashi. It's better you book a hotel for 2 nights.
Day 4 :
In the early morning the next day, the journey begins to its next destination which is Kedarnath. The distance between Uttarkashi and Kedarnath is 310 KM. it nearly takes 8 hours to reach Kedarnath. The cab covers its route via Chamba, Tehri, Ghanshali, Sri Nagar Garhwal, and Guptakashi. All the places which are inside the route are so amazing, it feels like nothing is more beautiful than this fabulous view. finally, the cab reaches Sonprayag, Now the Kedarnath is only 18Km from Sonprayag. so there is a night stay at Sonprayag or Guptakashi.
Day 5 :
The next morning means 5 days there is a trek of 18KM from Sonprayag to Kedarnath, as cab cannot go above Sonprayag. Mostly young people choose walking trek, while there are also facilities of Khachar, Palki, Helicopter, etc. Available. The walking trek takes about 8 hours to reach Kedarnath Dham. Darshan Kedarnath Dham by Evening as there is almost night, so you have to stay one night at Kedarnath, Hotels, Tents are available at cheap rates starting from below Rs 400.
Day 6 :
In the early morning nearly at 5 AM - 6 AM there is a beautiful view of Mountains backward of Kedarnath Dham, When the sun rises the first rays of the sun strike the mountains covered with snow appears like the mountain with gold covering, this is the beautiful view only a few people know about this. After this beautiful view, you can do Kedarnath Dham Darshan and take pictures to enjoy the moment. People say the wind in Kedarnath come from heaven (Kedarnath me hawa swarg se aati hai) after enjoying in Kedarnath. again the Walking trek of 18 KM starts to Sonprayag it also takes nearly 8 hours to reach Sonprayag so by evening you reach Sonprayag and again there is a night stay at Sonprayag.
Day 7 :
Early morning the journey start to its next destination which is Badrinath Dham which is nearly 235 KM and take nearly 9 hours to reach Badrinath from Sonprayag via Joshimath, Tungnath darshan and Shankracharya math to Badrinath by evening. There is not any Trek for Badrinath, the cab go till temple there is no need to go by walking like in Kedarnath.
Day 8 :
Early morning Darshan of Badrinath Darshan, the timing of Badrinath Temple is from 4:00 AM in morning to 9 PM in night. and sightseeing of India's last town Mana (Manibhadrapuri). After sightseeing of Mana return back to Rudraprayag. Night stay will be at Rudraprayag.
Day 9 :
In day 9, The journey is almost complete, the journey start from Rudraprayag to Rishikesh, In Rishikesh we show you laxman Jhoola, Ram jhoola sightseeing, and return back to your drop location safely.
Features of Tempo Travellers
| | | |
| --- | --- | --- |
| | Mobile Charging port on each seat | |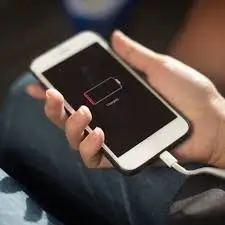 Mobile charging port on each seat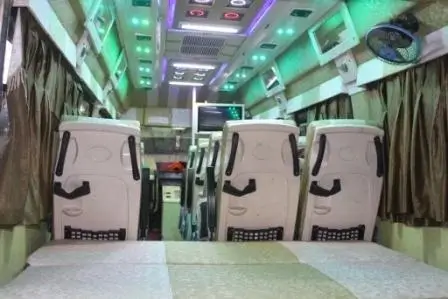 Types of Tempo Travellers
| | | |
| --- | --- | --- |
| | | |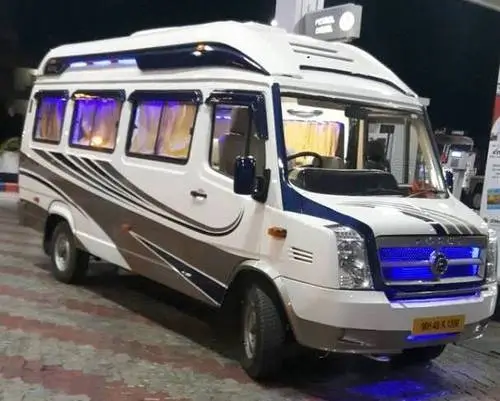 Why we are popular
Pictures of the vehicle are also shown to customers before the ride.
24 × 7 hour customer support
Safe and Secure cab service.
Advance Booking available.
Drivers do not smoke or drink.
Service at your doorstep.
Easy cab booking.
Minimal Advance payment.
Polite, educated, and skilled drivers.
More than 10 year experience.