Dehradun To Delhi Tempo Traveller
Welcome to Ganpati Tours, your ultimate travel partner for a seamless journey from Dehradun to Delhi. We take pride in offering top-notch, well-maintained Tempo Travellers that ensure a comfortable and hassle-free ride. With a fleet ranging from 12-seater to 26-seater vehicles, we provide the perfect solution for groups of all sizes. Our educated and polite drivers, coupled with our affordable fares and exclusive discounts, make us the go-to choice for your travel needs.
Your journey from Dehradun to Delhi deserves to be as extraordinary as the destinations themselves. At Ganpati Tours, we're not just about providing transportation; we're about crafting exceptional experiences. With spotlessly clean vehicles, courteous and knowledgeable drivers, irresistible discounts, and a diverse fleet of Tempo Travellers, we make your dreams of a perfect journey come true. Book your Tempo Traveller today and embark on a memorable adventure that will redefine your perception of travel. Ganpati Tours - Where Every Mile is a Smile!
---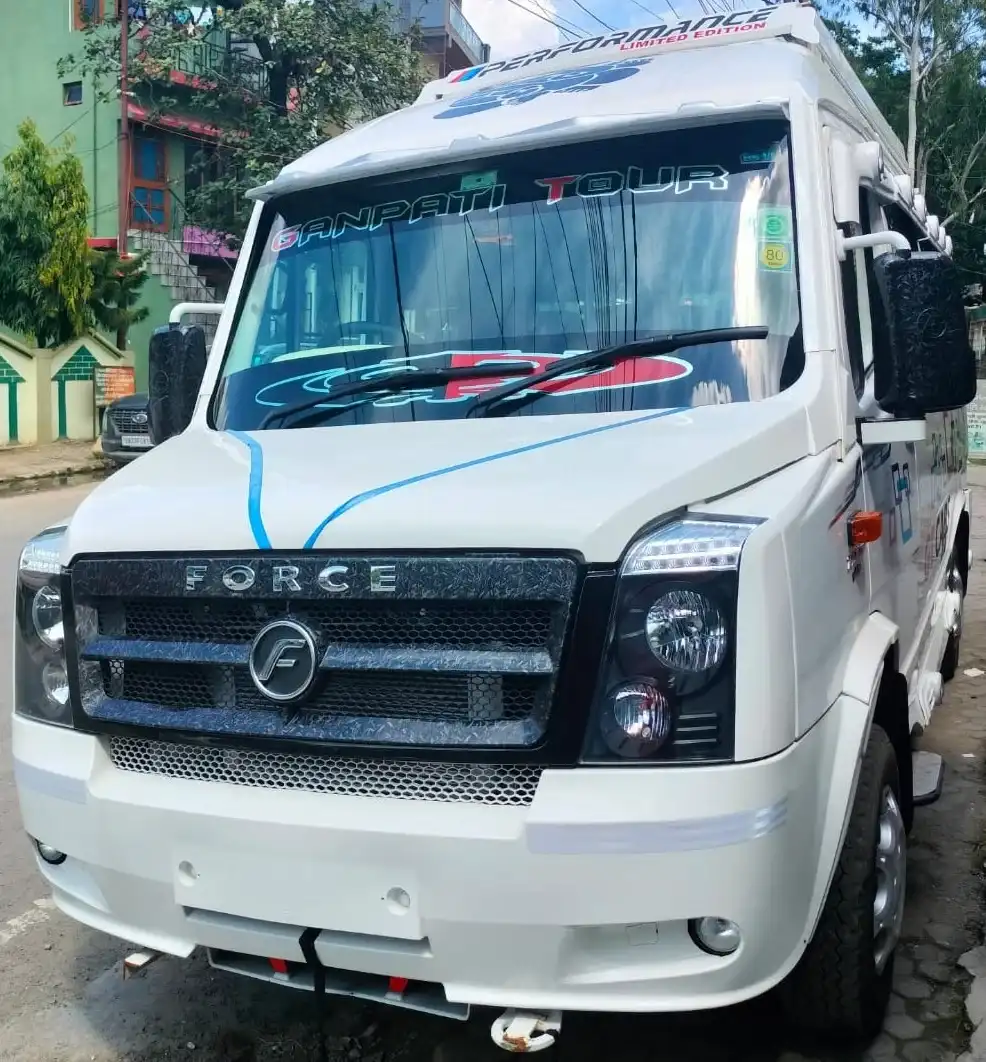 Key Features of Our Dehradun to Delhi Tempo Traveller Service:
Neat and Clean Vehicles: At Ganpati Tours, we prioritize your safety and comfort. Our Tempo Travellers undergo regular maintenance and cleaning to ensure a hygienic and pleasant travel experience. Step aboard our vehicles, and you'll find an environment that is both pristine and inviting.
Educated and Polite Drivers: Your journey with us is not just about the destination; it's about the experience. Our drivers are not only skilled navigators but also courteous and professional individuals who prioritize your needs. They possess a deep understanding of the routes between Dehradun and Delhi, ensuring a smooth and stress-free ride.
Distance from Dehradun to Delhi: The distance between Dehradun and Delhi is approximately 250 kilometers, making it a popular route for both tourists and locals. With our well-maintained vehicles and expert drivers, you can cover this distance comfortably and efficiently.
Discounted Offers and Cheapest Fare: We understand the importance of value for money. That's why Ganpati Tours offers a range of discounted offers and the most competitive fares in the market. Experience the luxury of a Tempo Traveller without breaking the bank.
Versatile Fleet of Tempo Travellers: Our extensive fleet comprises various options to suit your group size and preferences. Choose from our 12-seater, 13-seater, 14-seater, 17-seater, and 26-seater Tempo Travellers. Whether you're traveling with a small group of friends or a larger gathering, we have the perfect vehicle for you.
Features of Tempo Travellers
| | | |
| --- | --- | --- |
| | Mobile Charging port on each seat | |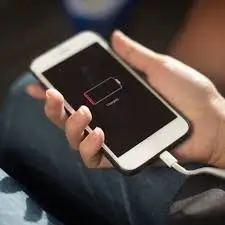 Mobile charging port on each seat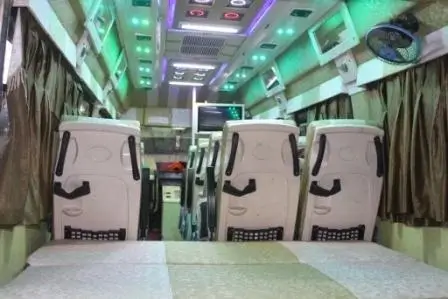 Types of Tempo Travellers
| | | |
| --- | --- | --- |
| | | |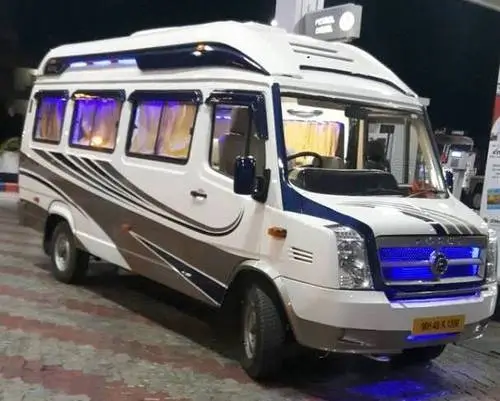 Frequently Asked Questions (FAQs) about Dehradun to Delhi Tempo Traveller:
Q1: How can I book a Tempo Traveller from Dehradun to Delhi with Ganpati Tours?

A1: Booking with us is easy! Simply visit our website, select your preferred Tempo Traveller size, choose your travel dates, and follow the simple booking process. You can also reach out to our customer support team for assistance.
Q2: Are the Tempo Travellers air-conditioned?

A2: Yes, all our Tempo Travellers are equipped with air conditioning to ensure a comfortable journey, regardless of the weather.
Q3: Can I avail of discounts for group bookings?

A3: Absolutely! We offer attractive discounts for group bookings. The larger your group, the more you save. Contact us for more details.
Q4: Are the drivers familiar with the route from Dehradun to Delhi?

A4: Yes, our drivers are experienced and well-versed with the route between Dehradun and Delhi. They will ensure a safe and efficient journey.
Q5: Can I modify my booking if my travel plans change?

A5: We understand that plans can change. You can modify your booking by contacting our customer support team. Changes are subject to availability.