Dehradun to Badrinath Dham Tempo Traveler
Looking for package which includes
Taxi Hotel Food
Mr Dinkar Chawla
Badrinath Dham is one of the most auspicious place situated in a beautiful valley of Uttarakhand. It is most religious place among Hinduism and considered one of the Dham of India and also part of Uttarakhand char Dham Yatra. Badrinath Dham is dedicated to Lord Vishnu. People came here from every part of the globe to take the blessings from their living God. Temple is open for everyone during May to Oct month every year. You can come to Badrinath Dham via Road as well as via Air (Helicopter). Base camp to start the Badrinath Dham Yatra is Dehradun. Distance from Dehradun to Badrinath Dham is approx. 360 KM which takes approx. 10-12 Hrs by road from Dehradun. If you are planning to visit Badrinath Dham this year, you are at the right place. Ganpati Tours has the expertise to make your journey more comfortable and reasonable.
Ganpati Tours can offer you the all types of cabs like Sedan (Maruti Dzire, Toyota Etios, Honda Amaze), SUV (Maruti Breeza), MUV (Maruti Ertiga, Toyota Innova, Toyota Crysta), Tempo Traveler (Force Tempo Traveler) along with Mini Bus (Eicher Deluxe Mini Bus, Tata AC Mini Bus) on most affordable prices. Ganpati Tours promise you to make your Badrinath Dham Yatra smooth, hassle-free, and memorable.
Now Its very easy to book a cab for Badrinath Dham Yatra from Dehradun with Ganpati Tours. You are just a call away to book your cab, Call Us Now: +91-7055333356
---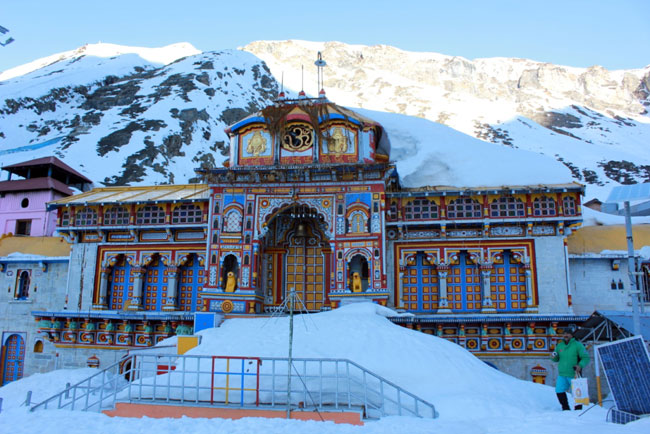 Dehradun to Badrinath Dham Tempo Traveler on 20% Discount
Now you can book the Badrinath Dham yatra for the large group of people as well from Dehradun. Ganpati Tours brings a comfortable & reasonable solution for you. You can book tempo traveler for your family and friends. Ganpati Tours offer you the wide range of Tempo Traveler. We currently have Force Tempo Traveler with Standard 2x1, Deluxe 2x1, AC 2x1 & Maharaja Traveler 1x1 facility which can offer you the seating capacity starting from 10 Seater with Maharaja Traveler and goes up to 26 seater with Standard, Deluxe and AC. To get more information about it, you can connect anytime with our expert on +91-7055333356.
Dehradun to Badrinath Dham Yatra Itinerary:
Dehradun to Badrinath Dham yatra require a minimum of 3 days. The suggested Itinerary is given below for Dehradun to Badrinath Dham yatra.
Day 1: Start the journey from Dehradun and drop at a hotel in Badrinath while covering sightseeing on the way like Rudraprayag, Karnaprayag, and Devprayag. Night Stay in Badrinath. It is better to start the journey from Dehradun as soon as possible because one-side travel is of approx 10-12 hours.
Day 2: On the next day do Darshan and Pooja in Badrinath temple and cover sightseeing near Badrinath Temple like Mana Village, Bhim Pul, Saraswati River, Ganesh Gufa and Vyas Gufa. Check-in to hotel and night stay in Badrinath.
Day 3: Next day you should start moving toward Dehradun while covering the sightseeing on the way like Vishnu Prayag and Nand Prayag. You can also have lunch in Mid-way and finally reach Dehradun by late evening.
Note: The itinerary given above is only a suggestive itinerary, You can fully customize your itinerary according to your need.
Features of Tempo Travellers
| | | |
| --- | --- | --- |
| | Mobile Charging port on each seat | |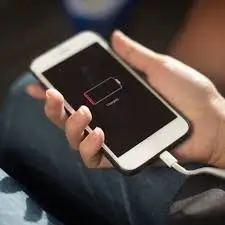 Mobile charging port on each seat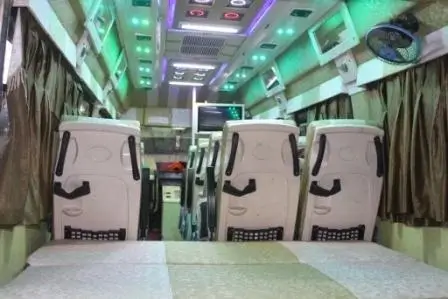 Types of Tempo Travellers
| | | |
| --- | --- | --- |
| | | |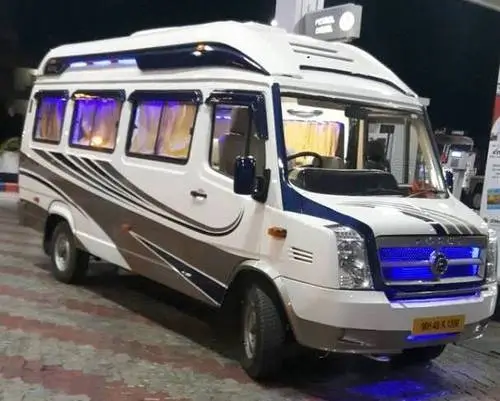 Badrinath Dham Yatra in 2023
Badrinath Dham yatra is going to start on 08th May 2023 and if you want to visit then Ganpati Tours is here for you. We are accepting advance bookings for Dehradun to Badrinath at a 10% discounted price. We promise you to provide the cab and driver in very good condition, Our drivers are not only skilled but they can also work as a guide for you without any extra cost. They have knowledge of all the historical places and the story behind them, also they will guide related to hotels because they have experience with which hotel is good and which is not. Call or WhatsApp us now and plan your trip to Badrinath with Ganpati Tours.
Note: It is best to hire a taxi for a round trip because it is very difficult to find a taxi when you return.
Why Choose Ganpati Tours taxi for Rishikesh to Badrinath ?
We have more than 10 years of experience in providing cabs for Dehradun to Badrinath. Our drivers will guide you about hotels and historical places. All the sightseeing on the way and nearby Badrinath included without any extra charge. We accept booking for Sedan cabs without any advance amount. Our drivers are skilled, well-educated and also aware of all the routes and sightseeing. Ganpati Tours driver does not smoke and drink during the trip and takes care of hygiene. All our cabs are neat, clean, and sanitized.
Facts about Badrinath Dham:
There are 2 mountains in Badrinath named "Nar & Narayan Parvati. It is believed that both the mountains will merge in the future and everything in Badrinath will be destroyed and lord Badrinath"s darshan will happen at a place name "Bhavishya Badri" which is also in Uttarakhand. When the first ray of sunlight touches the mountains covered with snow, the mountains look made of gold. There is a source of hot water in front of Badrinath Temple known as "Tapt Kund". No matter of temperature the water remains hot during the whole year. Most of the devotees take a bath in Tapt Kund before the darshan of lord Badrinath Ji. Mana Village (First Village of India) is only 3KM from Badrinath, you can visit there by Ganpati Tours cab without any extra cost. Saraswati river originated in Mana village and got disappeared 600 meters from its origination. It is believed that the Mahabharat was written in Mana Village by Ganesh Ji under the guidance of Ved Vyas Ji.