Dehradun To Kedarnath Dham Tempo Traveller
Embark on a spiritual odyssey like no other, as GT Cabs presents a transformative voyage from Dehradun to the revered Kedarnath Dham. Our unparalleled Tempo Traveller service is meticulously crafted to ensure your pilgrimage is not only sacred but also comfortable and enriching. With a commitment to cleanliness, knowledgeable drivers, comprehensive sightseeing, irresistible discounts, and a variety of Tempo Traveller options, we invite you to join us on a journey of a lifetime.
GT Cabs invites you to embark on a journey that transcends the physical realm, leading you to the sacred heart of Kedarnath Dham. With pristine vehicles, courteous drivers, comprehensive sightseeing, and unbeatable discounts, we are your ideal companion for a pilgrimage of devotion and enlightenment. Book your Dehradun to Kedarnath Dham Tempo Traveller today and prepare to experience the divine in a way that touches your soul and elevates your spirit. GT Cabs - Navigating Paths, Illuminating Souls.
---
Key Highlights of Our Dehradun to Kedarnath Dham Tempo Traveller Service:
Neat and Clean Vehicles: At GT Cabs, we understand the significance of a pure and sanctified journey. Our Tempo Travellers undergo rigorous cleaning and maintenance, providing you with an immaculate space that complements the spiritual aura of your pilgrimage. Step into a vehicle that embodies the values of purity and tranquility.
Bridge the Distance to Divinity: The sacred path from Dehradun to Kedarnath Dham spans approximately 240 kilometers, a journey that holds profound significance for every devotee. Our Tempo Travellers are designed to traverse this distance with ease, ensuring you reach the divine abode feeling refreshed and spiritually attuned.
Educated and Polite Drivers:A pilgrimage to Kedarnath Dham requires more than just a chauffeur; it requires a guide who understands the sacredness of the journey. Our drivers are not only experienced navigators but also individuals who uphold the values of education, politeness, and respect. Your pilgrimage will be graced by their expert guidance and unwavering commitment.
All-Inclusive Sightseeing: Your journey with GT Cabs isn't just about reaching your destination; it's about experiencing the beauty and spirituality that lies along the way. We offer comprehensive sightseeing opportunities, allowing you to immerse yourself in the breathtaking landscapes and cultural gems that grace the route.
Discounted Offers and Affordable Fares: We believe that every devotee should have the opportunity to embark on this divine journey. To that end, GT Cabs offers discounted packages and the most competitive fares. Our aim is to make this pilgrimage accessible to all, so you can experience the blessings of Kedarnath Dham without any financial burdens.
A Versatile Fleet to Suit Your Needs: Our fleet of Tempo Travellers caters to groups of varying sizes. Choose from our range of options, including 12-seater, 13-seater, 14-seater, 17-seater, and 26-seater vehicles. Regardless of your group's size, we have the perfect vehicle to ensure a comfortable and personalized pilgrimage.
Features of Tempo Travellers
| | | |
| --- | --- | --- |
| | Mobile Charging port on each seat | |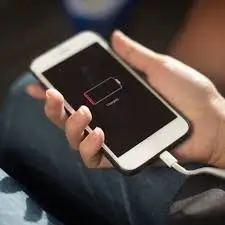 Mobile charging port on each seat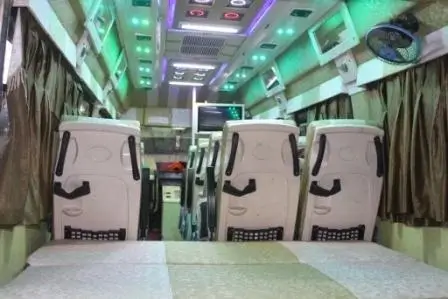 Types of Tempo Travellers
| | | |
| --- | --- | --- |
| | | |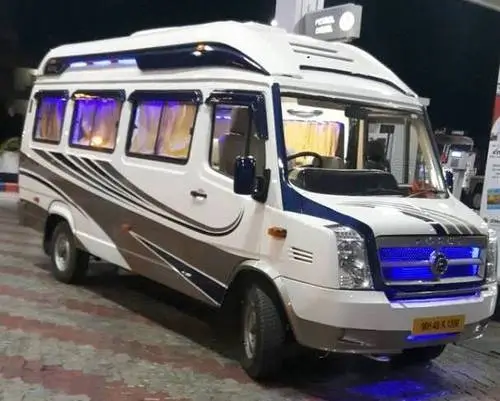 Frequently Asked Questions (FAQs) about Dehradun to Kedarnath Dham Tempo Traveller:
How can I book a Dehradun to Kedarnath Dham Tempo Traveller with GT Cabs?

Booking with us is a seamless process. Visit our user-friendly website, select the Tempo Traveller size that suits your group, specify your travel dates, and follow the easy booking steps. Should you require assistance, our dedicated customer support team is available to guide you.
Are the Tempo Travellers equipped with amenities for a spiritual journey?

Absolutely! Our Tempo Travellers are designed to enhance your spiritual experience. From comfortable seating to a serene ambiance, we ensure that every aspect of your journey is aligned with the sanctity of your pilgrimage.
What is the duration of the Dehradun to Kedarnath Dham journey?

The journey's duration may vary based on factors such as road conditions and weather. Rest assured, our experienced drivers will ensure a smooth and timely journey, allowing you to focus on your spiritual contemplation.
Do you provide guided commentary during the sightseeing stops?

Yes, we understand the importance of providing insights into the cultural and natural wonders along the route. Our knowledgeable drivers offer informative commentary during sightseeing stops, enriching your journey with valuable information.
Can I customize the pilgrimage itinerary to include specific stops?

While our itinerary is thoughtfully designed to include significant sights, we are open to accommodating special requests whenever possible. Feel free to discuss your preferences with our team, and we will do our best to tailor the journey to your needs.