Haridwar to Rishikesh taxi
The distance from Haridwar to Rishikesh is 24 Km which takes the time up to 33 minutes approx. Rishikesh is situated near the Dehradun district of the state of Uttarakhand in the foothills of the Himalayas. Rishikesh is known as the Yoga capital of the World. There are many tourists visiting this place and learning yoga and meditation. Rishikesh is famous for yoga because Rishikesh has the largest collection of ashrams in the world and is broadly defined as a spiritual retreat. There are many ashrams in Rishikesh some of them are Parmarth Niketan Ashram, Sadhana Mandir Ashram, Maharishi Mahesh Yogi"s Ashra, The Beatles Ashram and many more. An Ashram is a holy place where people nourish their souls and awaken themselves. There are many things to do while your trip to Rishikesh some of them are River Rafting, Camping, Giant swing, Bungee Swing, watching Ganga Aarti at Triveni Ghat, visiting Ram and Lakshman Jhula etc. You can visit anytime in the year but the best time to visit Rishikesh is between October to December because this is the best time for rafting sport. Rafting is the most popular adventures sports in Rishikesh to do, many people visit at this time only for Rafting. You can cover all the sightseeing in Rishikesh with Ganpati Tours and you can also customize your trip to cover all the best places in Rishikesh. If you are visiting Rishikesh so you must see watch the beauty of Ganga Aarti. In the evening in Rishikesh, you can see many priests offering aarti to Ganga but the most famous place for Ganga Aarti is Parmarth Niketan Ashram. So overall Rishikesh is the best place to enjoy with your family and friends.
Ganpati Tours is providing car rental service in Haridwar for more than 10 years. Now you can easily book your taxi for Haridwar to Rishikesh with just one call, We accept booking with zero advance amount. Ganpati Tours is the best choice for car rental in Haridwar because our cabs are neat & clean also our drivers are very good in nature. Our drivers know all the sightseeing and best restaurant nearby which add more stars to our cab service, we keep 100% billing transparency with our customers and also include charges like toll, road tax and parking so there are no hassles at the end. So, What are you waiting for? Call us now to book your Haridwar to Rishikesh taxi.
Cab for sightseeing in Rishikesh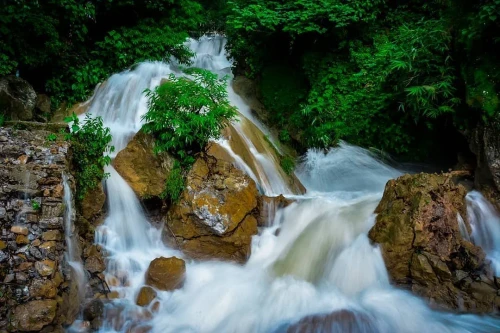 Neer Waterfall: Neer Waterfall in Rishikesh, India, is a natural wonder that captivates with its cascading beauty. Surrounded by lush greenery, it offers a refreshing escape from the hustle, making it a cherished spot for nature enthusiasts and tranquility seekers.
Ganga Arti: Ganga Aarti is a mesmerizing ritual on the banks of the sacred Maa Ganga. As evening descends, the river comes alive with heartfelt prayers and flickering lamps, creating a soul-stirring symphony of devotion. A must-see spiritual experience that captures the essence of India's cultural tapestry.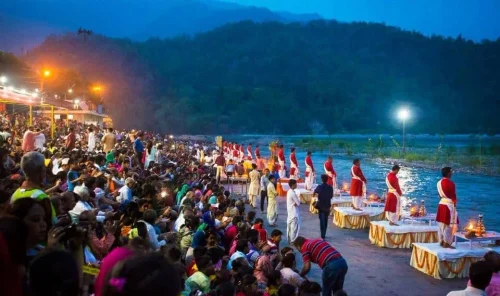 Triveni Ghat: : Triveni Ghat in Rishikesh, India, is a revered riverfront location where pilgrims gather for sacred dips and rituals in the Ganges. Witness the spiritual ceremonies and feel the serene energy of this holy destination.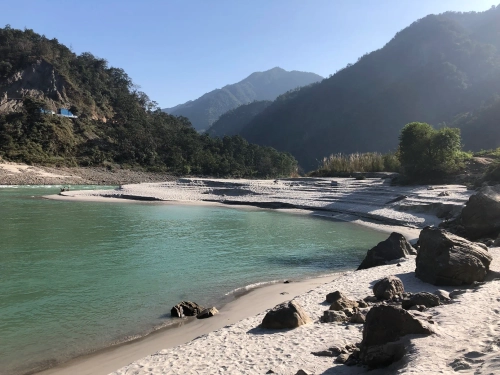 Goa Beach: Goa Beach in Rishikesh, India, isn't the coastal paradise, but a serene riverside spot. Nestled along the Ganges, it offers a relaxed ambiance for sun-soaked leisure and tranquil moments. A delightful destination to unwind amidst the scenic beauty of Rishikesh.
Ram Jhula: Gracefully suspended over the divine Maa Ganga in Rishikesh, India, is a serene marvel and a spiritual haven. Connecting devotees to ancient ashrams and temples, it offers breathtaking views and a tranquil escape, making it a must-visit for seekers of serenity in the lap of the Himalayas.
Laxman Jhula: An iconic suspension bridge in Rishikesh, India, swings above the sacred Maa Ganga. Embracing spirituality and adventure, it beckons pilgrims and travelers alike. With its mythological significance and panoramic vistas, it's a cherished destination offering a blend of divinity and beauty.
Parmath Niketan: Parmarth Niketan in Rishikesh, India, is a spiritual haven on the banks of the Ganges. With yoga, meditation, and soulful experiences, it offers a tranquil escape. A revered destination for seekers to embrace serenity and connect with their inner self.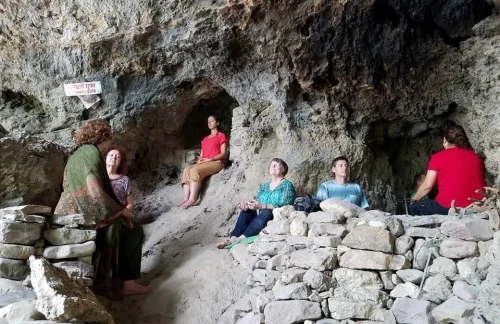 Vashishtha Gufa: It is a sacred cave where ancient sages sought enlightenment. Surrounded by nature's serenity, it's a place for introspection and inner peace, inviting visitors to connect with spirituality and the wisdom of ages past.
Cab for Adventure Activities in Rishikesh
Rafting: Rafting in Rishikesh, India, is an exhilarating adventure along the Ganges' untamed waters. Feel the rush as you navigate through thrilling rapids, surrounded by stunning landscapes. An adrenaline-packed experience that adds a splash of excitement to your Rishikesh journey.
Bungee Jumping: Bungee Jumping in Rishikesh, India, is an adrenaline-seeker's paradise. Leap from great heights at the jump site, suspended over the mesmerizing Ganges River. An ultimate thrill that combines breathtaking scenery with heart-pounding excitement for an unforgettable adventure.
Giant Swing: It is a thrilling escapade for adventure enthusiasts. Soar above the scenic landscape, suspended high above the ground, as you swing back and forth. An exhilarating experience that blends breathtaking views with an adrenaline rush, making memories that last a lifetime.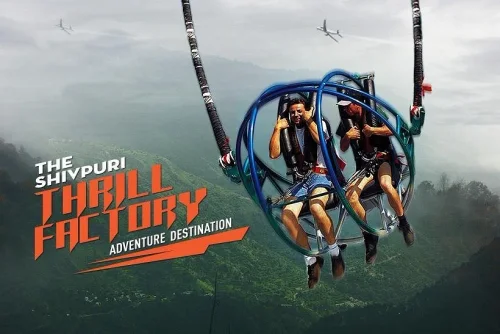 Thrii Factory: Thrill Factory in Rishikesh, India, is an adventure seeker's dream come true. From bungee jumping to giant swings, it offers heart-pounding activities against the backdrop of nature's beauty. Get ready to unleash your inner thrill-seeker and create unforgettable memories at this exciting destination.
---
Haridwar to Rishikesh taxi for one-way & round-trip
Ganpati Tours provide all types of the rental package from Haridwar to Rishikesh like One-way, round-trip and you can also hire a taxi for sightseeing in Rishikesh. In one-way we just pick up our customers from Haridwar and drop them at their given location (no sightseeing is included in this package), but if you hire for round-trip then we will pick up the customer from their location and we drop them back to Haridwar also we get you cover all the sightseeing of Rishikesh like Ram Jhula, Lakshman Jhula, Triveni Ghat, Ganga Aarti, etc. Ganpati Tour is now giving 10% off on Haridwar to Rishikesh round-trip taxi booking, you can also contact us for all the latest offers and discounted prices, We also provide car rentals for multiple days if you want to cover Rishikesh, Haridwar, and Dehradun and Mussoorie all together then we are here because we provide full sightseeing package for multiple days at very affordable price.
Place to Visit in Rishikesh
Ganga Aarti
Triveni ghat
Ram Jhula
Lakshman Jhula
Parmarth Niketan Ashram
Thrill factory
Shree Neelkanth Mahadev Mandir
Goa beach
Vashisht Gufa
Why people choose us
24 Hours available
Neat & clean cars
Multiple types of car rental options
Affordable price
Cabs on your doorstep
Skilled drivers
Not any hidden charges
Taxi with luggage carriers
Always here for you