Haridwar to Auli Taxi
Are you planning a getaway to the pristine hill station of Auli from the spiritual city of Haridwar? Look no further! Our Haridwar to Auli taxi services are here to make your journey comfortable, convenient, and memorable.
---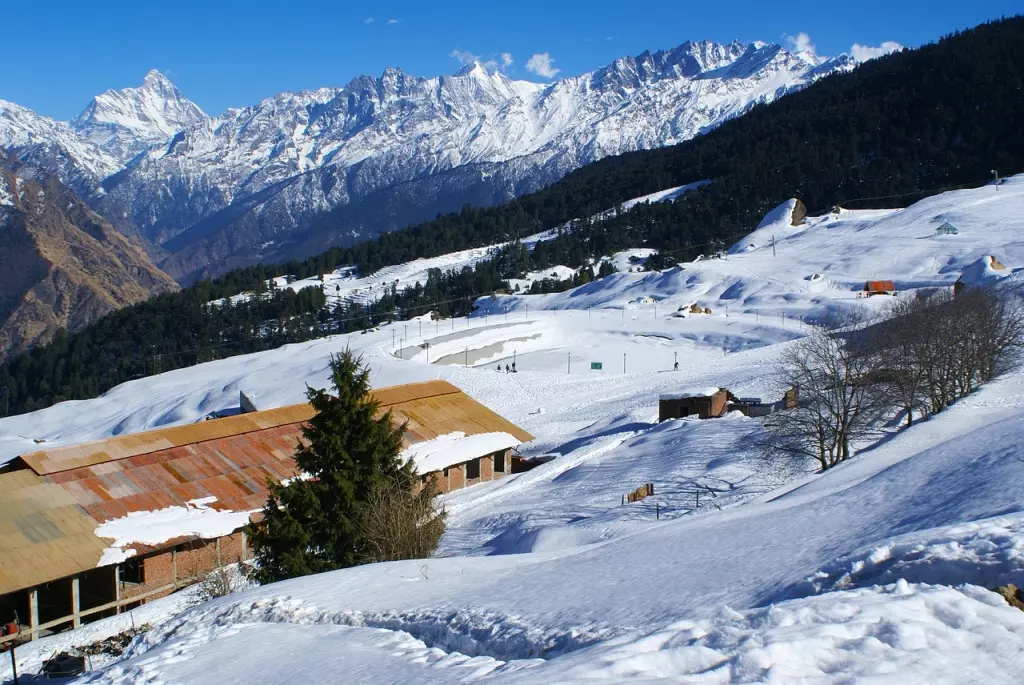 Haridwar to Auli Cab @ 20% Off - Cheapest Fare Cab
At GT Cabs, we believe in providing quality services without burning a hole in your pocket. Avail our Haridwar to Auli cab services at an unbeatable 20% discount and experience the joy of affordable travel without compromising on comfort. We take pride in being the cheapest fare cab service in the region.
Haridwar to Auli One-Way & Round-Trip Taxi
Whether you're planning a one-way trip or wish to explore Auli and its surroundings extensively with a round-trip, our taxi services cater to all your needs. Choose from our flexible one-way and round-trip options, ensuring a hassle-free journey that suits your itinerary.
Haridwar to Auli Cab Sightseeing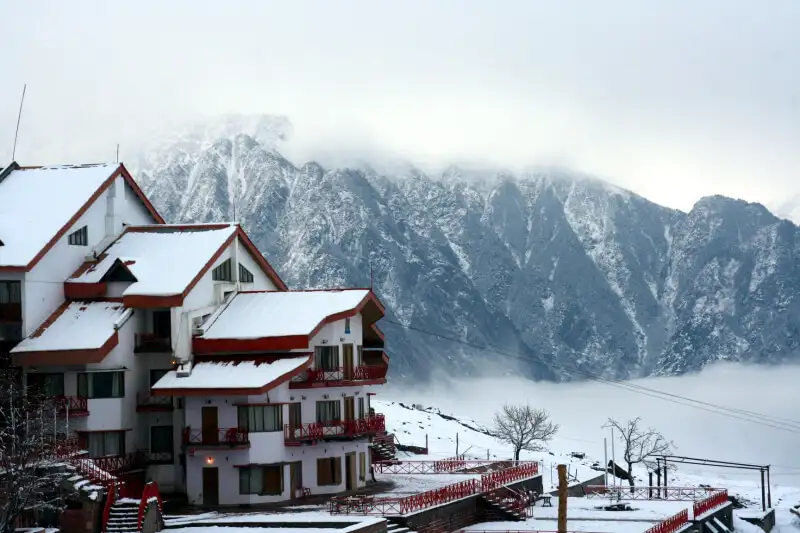 Auli Ski Resort: Auli is renowned for its skiing slopes, perfect for both beginners and experts. Enjoy the thrill of skiing against the backdrop of snow-clad peaks.
Gorson Bugyal: A stunning meadow offering panoramic views of Nanda Devi, Trishul, and other peaks. It's a great place for trekking and photography.
Auli Artificial Lake: A serene gem amidst the Himalayas. This man-made wonder reflects the beauty of Auli, offering tranquility and stunning mountain vistas.
Joshimath: A spiritual town with ancient temples like Adi Guru Shankaracharya Math and Narsingh Temple. It's also the base for the Auli Ropeway.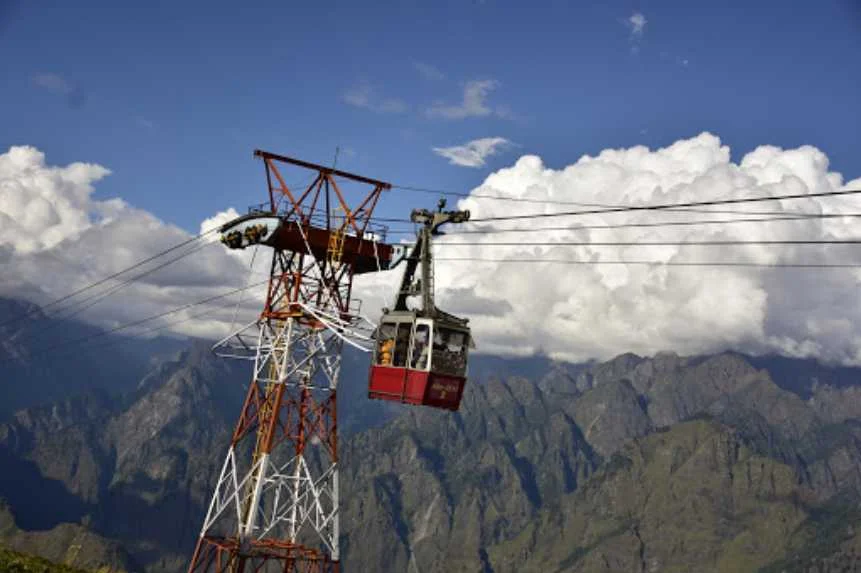 Auli Ropeway: Take a ride on Asia's longest cable car to get breathtaking views of the Himalayas.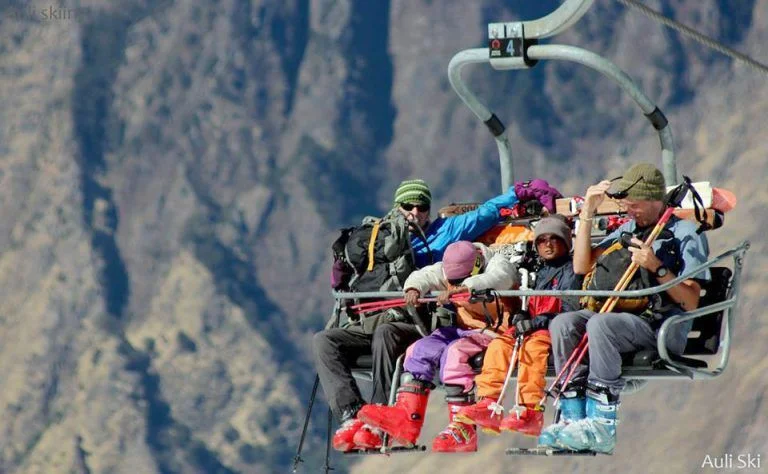 Auli Chair Lift: Elevate your Auli experience with a thrilling ride. Soar above the snow-clad slopes, soaking in breathtaking Himalayan views. A must-try adventure!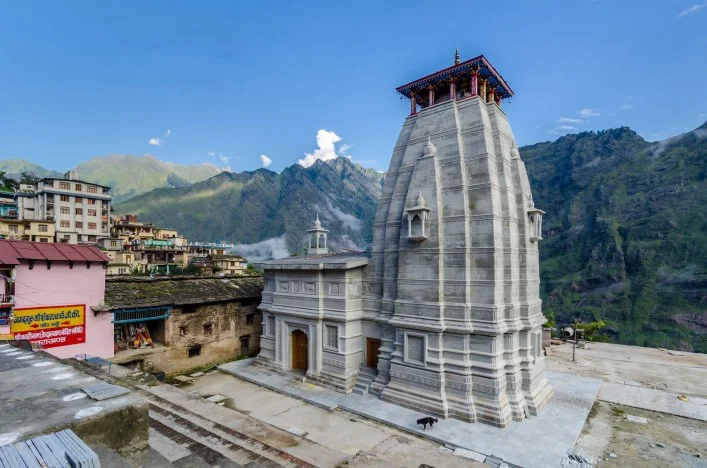 Narsingh Temple: An ancient spiritual haven in Joshimath. This sacred abode reveres Lord Narasimha and invites pilgrims with its serene aura and timeless devotion.
Cabs Available for Auli: Sedan, Ertiga, Innova Crysta & Tempo Traveller
Select the perfect vehicle for your Haridwar to Auli journey from our diverse fleet of cabs. We offer a range of options to suit your preferences and group size:
Sedan: Ideal for solo travellers and couples seeking a comfortable and economical ride.
Ertiga: Perfect for small families and groups, offering a balance of space and affordability.
Innova Crysta: Experience luxury and ample space for a relaxed journey with your family or friends.
Tempo Traveller: Ideal for larger groups, ensuring a comfortable and enjoyable ride for all.
FAQs About Haridwar to Auli Taxi
What is the distance between Haridwar and Auli?

The road distance between Haridwar and Auli is approximately 290 kilometres, making it a scenic but comfortable journey by taxi.
Is there a best time to visit Auli from Haridwar?

The best time to visit Auli is during the winter months (December to February) for skiing enthusiasts and during the summer months (April to June) for pleasant weather and scenic beauty.
Are your drivers experienced and well-trained?

Yes, our drivers are highly experienced and well-trained to ensure your safety and a smooth journey. They are also knowledgeable about the local routes and can provide valuable insights during your trip.
Are there any sightseeing spots on the way from Haridwar to Auli?

Yes, there are several beautiful spots to explore on the way, including Rishikesh, Devprayag, and Joshimath. You can plan short stops to enjoy the scenic beauty and take memorable photographs.
Can I book a taxi from Haridwar to Auli in advance?

Absolutely! We recommend booking your taxi in advance to secure your preferred vehicle and ensure a stress-free journey. You can book online through our website or call our helpline for assistance.
In conclusion, our Haridwar to Auli taxi services offer unbeatable affordability, comfort, and convenience, ensuring that your journey to this enchanting hill station becomes an unforgettable experience. Book your taxi with us today and embark on a memorable adventure to Auli.

Neat & Clean Cabs

Expert Drivers

Affordable Price

Memorable Rides

Discount Price

Live Car Tracking
Trusted Drivers

Value for money