Mussoorie to
Dehradun

Taxi

THe distance from Mussoorie to Dehradun is about 35KM and time require to cover the route from Mussoorie to Dehradun by taxi is about 1 hour and 15 minutes. Dehradun is the capital of Uttarakhand and also a really beautiful city with amazing sightseeing, tourist spots and awesome weather. If you are planning to visit Dehradun to Mussoorie then it will be a good choice as Dehradun also have some good sightseeing to cover with family or friends like Robber's cave, Maldevta, Lacchiwala, Bisht Gaon, Sahastradhara, etc. The best way to travel from Mussoorie to Dehradun is by taxi as you don't have to worry about parking, don't have to take risk for driving in hill regions. The best cab service for Mussoorie to Dehradun is Ganpati Tours cab service also known as GT Cabs. GT cabs provide the qulaity cab service as we deal only in well-maintained, sanitized, and comfortable cabs. We also have a team of expert, educated drivers who know the exact route, all the sightseeing nearby destination and on the way, also drivers are non talkative & well mannered which makes GT cabs the best cab service in Mussoorie. So its the best choice for you to travel from Mussoorie to Dehradun taxi
Robber's Cave: captivating natural wonder where an underground river vanishes and reemerges mysteriously. Immerse in adventure and history amidst limestone formations. Your unforgettable journey awaits at Robber's Cave!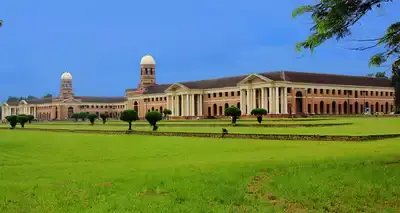 FRI: Explore the Forest Research Institute (FRI) in Dehradun, where nature meets knowledge. Delve into rich forestry heritage amid stunning colonial architecture. A perfect blend of learning and aesthetics awaits at FRI. Embark on a green journey today!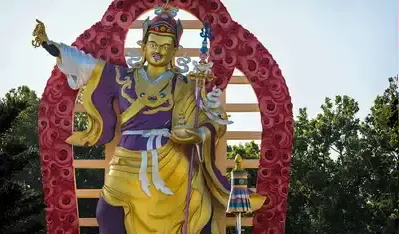 Buddha Temple: : Visit the serene Buddha Temple in Dehradun, a haven of tranquility and spirituality. Admire the exquisite Tibetan architecture and find solace amidst prayer flags and peaceful surroundings. Experience inner peace at the heart of Dehradun.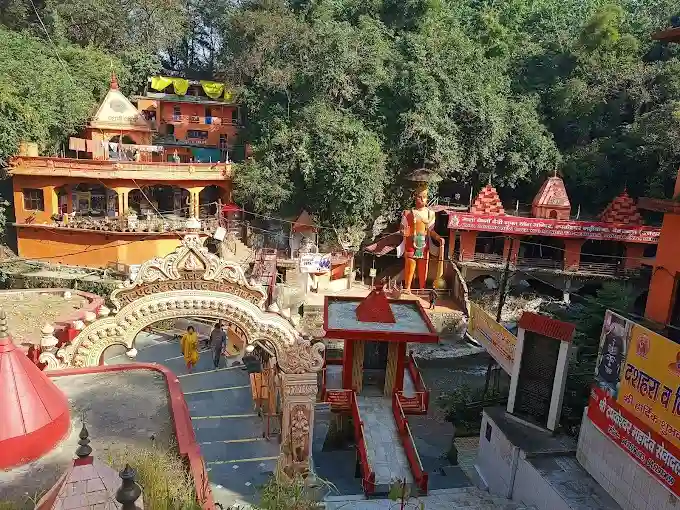 Tapkeshwar Mahadev Temple: Discover the enchantment of Tapkeshwar Mahadev Temple, nestled in Dehradun's heart. Experience the divine as you worship within a cave where water gently bathes the sacred Shiva lingam. Let the serenity of nature's embrace envelop you in this spiritual journey of blessings and tranquility.
Sahastra Dhara: Indulge in the beauty of Sahastradhara, a captivating attraction in Dehradun. Witness the spectacle of numerous waterfalls adorning the limestone cliffs, offering a therapeutic natural bath. Immerse yourself in this rejuvenating experience amidst the picturesque landscapes of Dehradun.
Dehradun Zoo: Explore Dehradun Zoo, a wildlife haven in the heart of the city. Encounter diverse species in their natural habitats, fostering a connection with nature and conservation. Embark on an educational and exciting journey amidst the captivating flora and fauna of Dehradun.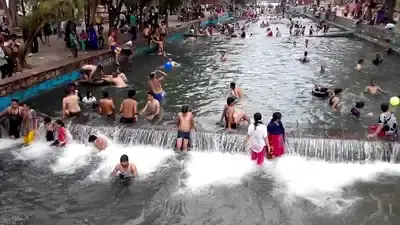 Lacchiwala Nature's Park: Experience the allure of Lacchiwala Nature Park, a hidden gem in Dehradun. Immerse in nature's serenity by the sparkling waters, offering picnics and birdwatching. A perfect retreat to unwind and connect with the tranquil landscapes of Dehradun.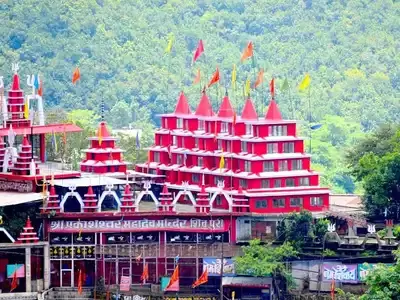 Shiv Temple: Experience divine tranquility at the Shiv Temple on Mussoorie Road, Dehradun. Nestled amidst nature, this sacred site offers a peaceful space for worship. Discover serenity and inner peace in the beautiful surroundings of Dehradun.
Mussoorie to Dehradun cab @ 10% off
Ganpati Tours provide you many car rental options like one way, round trip, multiple location trip and multiple days cab hiring. You can choose wisely, according to your choice and book any taxi from Mussoorie to Dehradun like Innova, Sedan, SUV, Mini, etc. All the cabs are well maintained and sanitized also Ganpati Tours offer its new customer flat 10% discount on taxi booking for Mussoorie to Dehradun apart from these car rental option you can also book your cab for reverse trip which means Dehradun to Mussoorie taxi at the same discounted rates. Call or WhatsApp us on 7055333356 know and book your cab in your budget for Mussoorie to Dehradun.
Why hire cab from Ganpati Tours ?

Neat & Clean Cabs

Expert Drivers

Affordable Price

Memorable Rides

Discount Price

Live Car Tracking
Trusted Drivers

Value for money
Cab options Available Mussoorie to Dehradun
Sedan (Dzire, Etios, Zest, Amaze, etc)
SUV (Innova, Innova crysta, Ertiga, etc)
Minibus (Tempo Travelller)
Bus