Mussoorie to Haridwar taxi
A beautiful journey from the enchanting highlands of Mussoorie to the spiritual haven of Haridwar promises spectacular views, cultural richness, and spiritual awakening. GT CABS, your trusted travel partner, ensures an unforgettable experience with their exceptional services, whether it"s a one-way trip or a round-trip with sightseeing. GT CABS is your gateway to discovering the attractions of this magnificent road, with good drivers, neat and clean cabs, and a commitment to client satisfaction.
GT CABS has emerged as a premier taxi service provider, offering seamless travel solutions for both local and long-distance journeys. With a fleet of well-maintained cabs, experienced drivers, and a commitment to customer satisfaction, GT CABS has earned a reputation for being a reliable and trustworthy travel partner.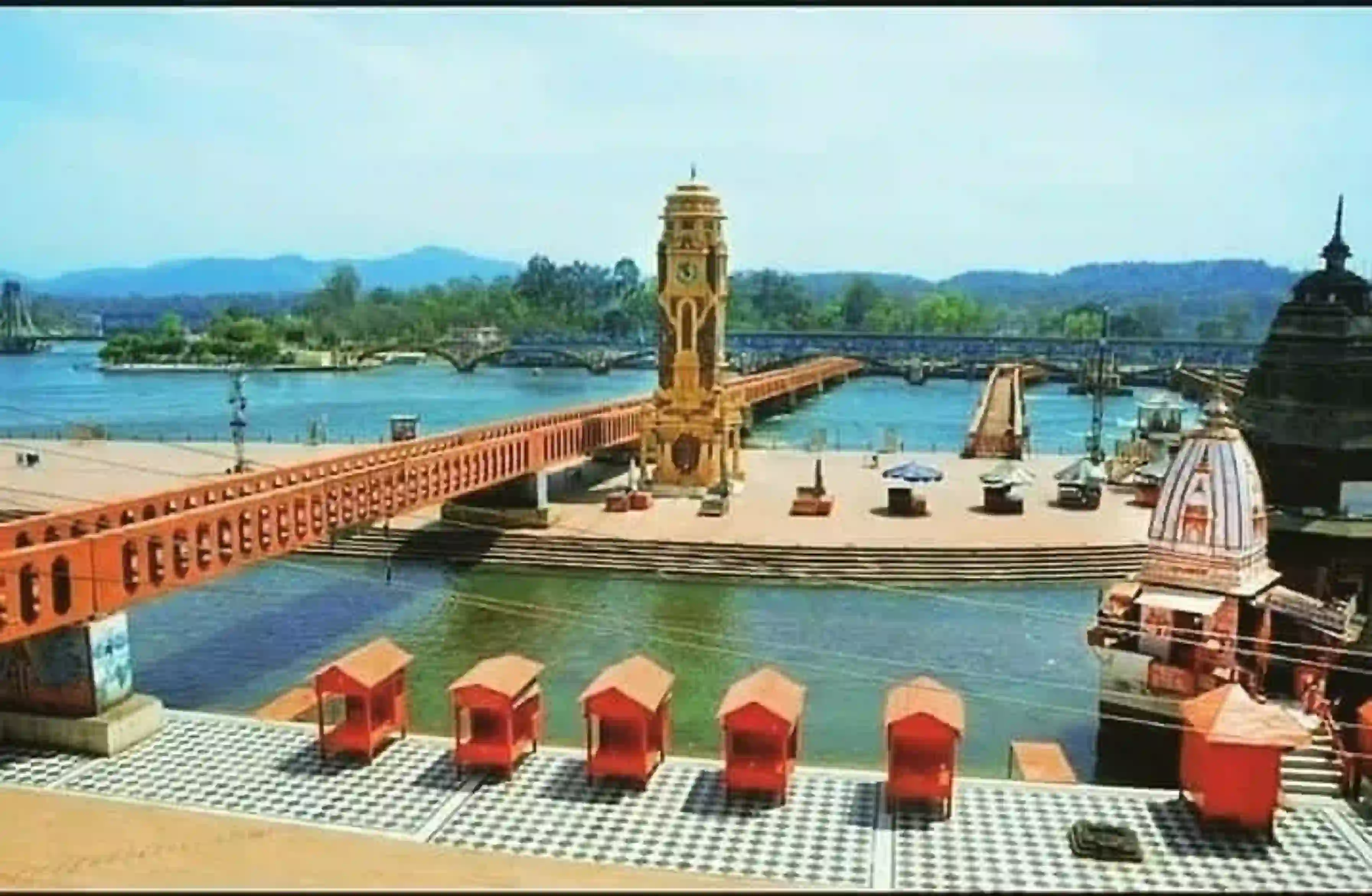 Har ki Pauri: It is a sacred pilgrimage site where Hindu devotees gather to take a holy dip in the river, believing it cleanses their sins. The ghat is known for its mesmerizing evening Aarti ceremony, a spiritual and captivating experience.
Maa Mansa Devi Temple: It is a prominent Hindu shrine dedicated to Goddess Mansa Devi, believed to fulfill devotees' wishes. Perched on a hill, it offers panoramic views of Haridwar. Pilgrims reach the temple via a cable car, making it a spiritually uplifting and scenic experience.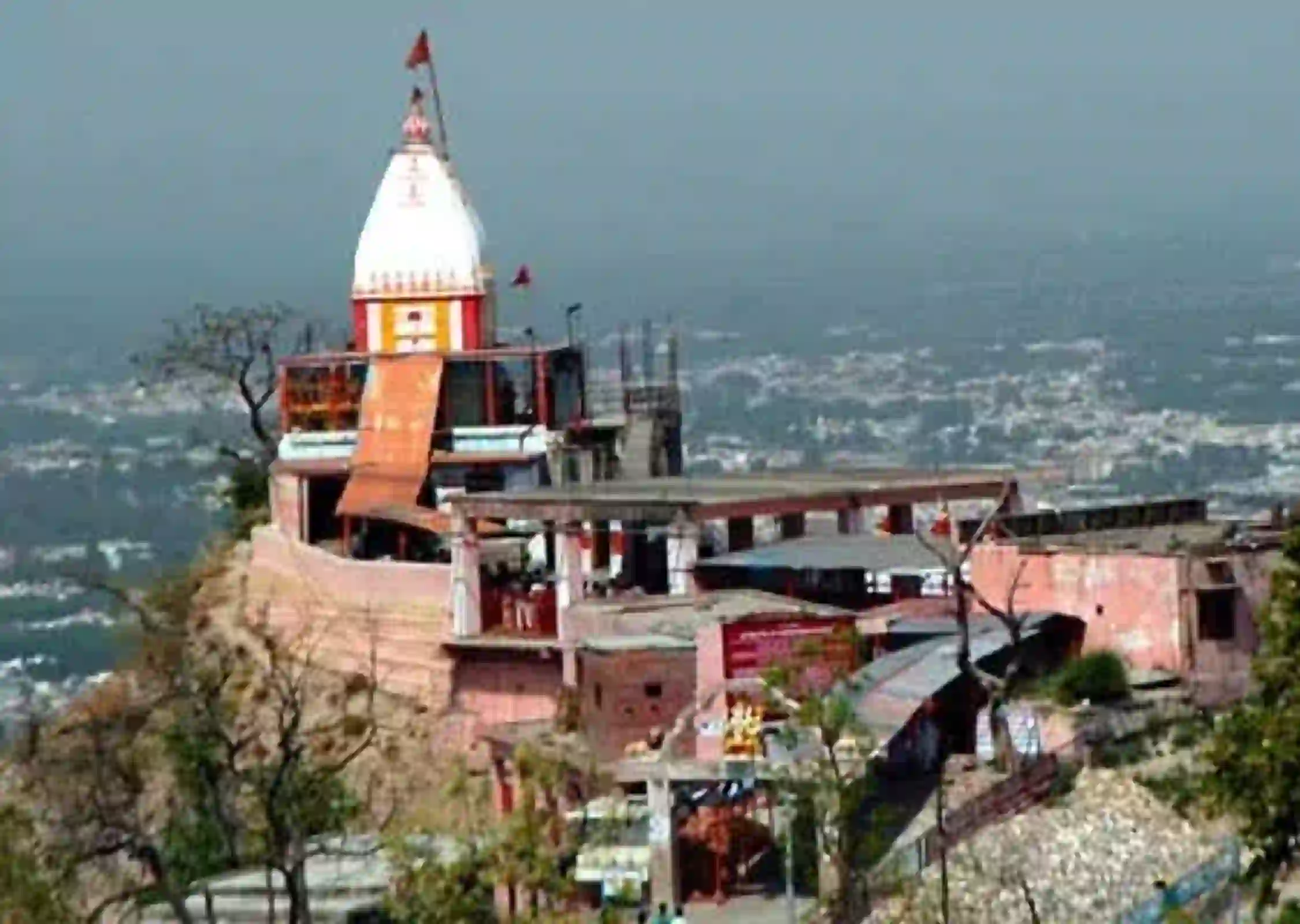 Maa Chandi Devi Temple: Chandi Devi Temple in Haridwar is a revered Hindu sanctuary perched atop Neel Parvat hill. Devotees access it via a cable car for breathtaking views. Dedicated to Goddess Chandi, it's a place of worship and tranquility, attracting pilgrims and tourists seeking blessings and serenity.
Maa Ganga Aarti: Ganga Aarti in Haridwar is a mesmerizing ritual on the banks of the sacred Ganges River. This enchanting ceremony involves rhythmic chants, music, and the graceful movement of lamps, creating a spiritually uplifting experience. It's a must-see attraction for visitors seeking a glimpse of India's rich cultural and religious heritage.
Shantikunj: Shanti Kunj in Haridwar is a tranquil oasis, renowned for spiritual rejuvenation. This serene retreat offers meditation, yoga, and holistic healing amidst lush greenery. It's a perfect destination for seekers of inner peace and well-being, making it a top choice for spiritual travelers in Haridwar.
Daksh Prajapati Temple: Daksh Prajapati Temple in Haridwar is a significant Hindu shrine steeped in mythology. Dedicated to Lord Daksh, it holds cultural and historical significance. With intricate architecture and a serene ambiance, it's a must-visit for those interested in exploring Haridwar's rich religious heritage.
Rajaji National Park: Experience the allure of Lacchiwala Nature Park, a hidden gem in Dehradun. Immerse in nature's serenity by the sparkling waters, offering picnics and birdwatching. A perfect retreat to unwind and connect with the tranquil landscapes of Dehradun.
Bharat Mata Temple: Rajaji National Park, nestled near the Himalayan foothills in Haridwar, Uttarakhand, spans 820 sq. km. This pristine haven boasts diverse flora and fauna, including wild elephants, tigers, leopards, deer, and a myriad of bird species. Its scenic beauty and rich biodiversity make it a paradise for wildlife enthusiasts and nature lovers alike. Explore this natural wonder for a memorable wildlife and adventure experience.
The Mussoorie to Haridwar Route
Mussoorie, located in the Garhwal Himalayas, with misty mountains, rich foliage, and a serene atmosphere. The drive from Mussoorie to Haridwar reveals a seamless blend of nature"s splendour and cultural legacy. The 85-kilometre journey takes you through meandering roads, lovely villages, and verdant valleys, providing a visual feast at every turn.
---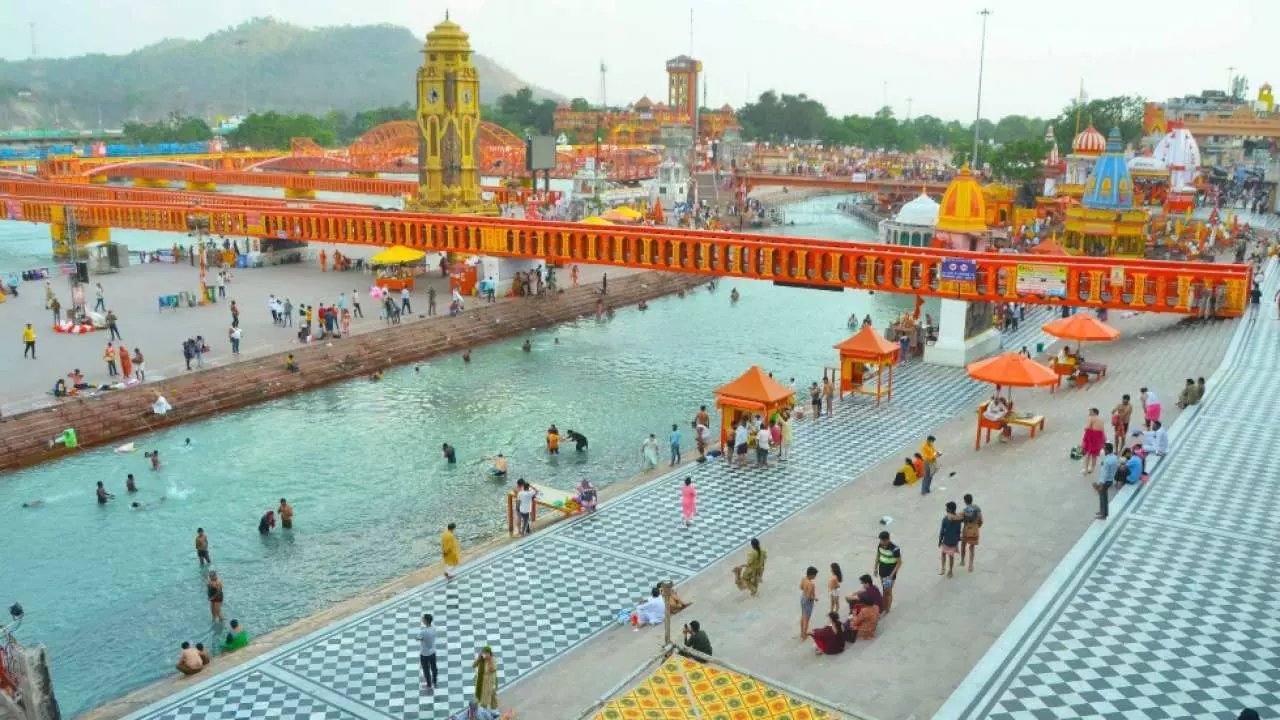 Haridwar: A Glimpse into Spirituality
As you approach the spiritual city of Haridwar, the air becomes infused with a sense of divinity and devotion. Nestled along the banks of the sacred Ganges River, Haridwar holds immense significance in Hindu mythology and culture. The city is renowned for the iconic Ganga Aarti at Har Ki Pauri, where thousands gather to witness the mesmerizing ritual that pays homage to the holy river.
Mussoorie to Haridwar one-way taxi
For travellers seeking a convenient and hassle-free journey, GT CABS offers one-way taxi services from Mussoorie to Haridwar. Whether you"re a solo traveller, a couple, or a group, GT CABS ensures a comfortable and safe ride, allowing you to soak in the beauty of the journey without any worries.
Mussoorie to Haridwar with sightseeing
If you"re a traveller who loves to explore, GT CABS has the perfect solution for you. The round-trip package from Mussoorie to Haridwar includes not only a seamless journey but also an opportunity to explore the attractions along the way. From the mesmerizing Kempty Falls and the ancient Lakshman Temple to the tranquil Camel"s Back Road in Mussoorie, and the iconic Har Ki Pauri ghat in Haridwar, this package offers a blend of natural wonders and cultural experiences.
Fascinating Facts about Haridwar
Ancient Heritage: Haridwar"s history dates back thousands of years, and it finds mention in ancient scriptures like the Mahabharata.
Gateway to the Char Dham Yatra: Haridwar serves as the gateway to the Char Dham Yatra, a revered pilgrimage that includes Badrinath, Kedarnath, Yamunotri, and Gangotri.
Kumbh Mela: Haridwar hosts the Kumbh Mela, one of the largest religious gatherings in the world, which attracts millions of devotees and tourists.
Spiritual Bathing: Taking a dip in the holy Ganges is believed to cleanse the soul of sins, and Haridwar is one of the prime destinations for this ritual.
Yoga Capital: Haridwar is also known as the "Yoga Capital of the World" and hosts the International Yoga Festival, drawing yoga enthusiasts from around the globe.
Chandi Devi and Mansa Devi Temples: These two prominent temples, perched atop hills, offer panoramic views of the city and the Ganges.
Why Book taxi from GT Cabs?
Excellent Drivers: Navigating the Path with Expertise: The success of any journey hinges on the skills and professionalism of the driver. GT CABS takes pride in its team of experienced and skilled drivers who are not just adept at navigating the roads but also prioritize your safety and comfort. Their local knowledge and friendly demeanour add an extra layer of authenticity to your travel experience
Neat & Clean Cabs: A Hygienic Travel Environment: GT CABS understands the importance of cleanliness and hygiene, especially in today"s world. All their cabs undergo regular cleaning and sanitization, ensuring a safe and hygienic travel environment for every passenger. This attention to detail reflects their commitment to your well-being.

Neat & Clean Cabs

Expert Drivers

Affordable Price

Memorable Rides

Discount Price

Live Car Tracking
Trusted Drivers

Value for money
FAQs about Mussoorie to Haridwar taxi
What is the distance between Mussoorie and Haridwar?

The approximate distance between Mussoorie and Haridwar is around 85 kilometres, making it a relatively short yet picturesque journey.
Why should I choose GT CABS for my Mussoorie to Haridwar trip?

GT CABS is a trusted and reliable taxi service provider with a reputation for excellent drivers, neat and clean cabs, and a commitment to customer satisfaction. Our services ensure a safe, comfortable, and memorable travel experience.
Can I book a round-trip taxi with sightseeing along the way?

Absolutely! Our round-trip package includes not only a comfortable journey from Mussoorie to Haridwar and back but also an opportunity to explore popular attractions en route. You can visit places like Kempty Falls, Lakshman Temple, Camel"s Back Road, and Har Ki Pauri Ghat.
How do I book a taxi with GT CABS for my Mussoorie to Haridwar journey?

Booking with GT CABS is simple. You can visit our website, use our mobile app, or contact our customer support to make a reservation. We ensure a seamless booking process to make your travel experience stress-free.
Are there any discounts or special offers for frequent travellers?

GT CABS occasionally offers special discounts and offers for our loyal customers. We recommend staying updated through our website or mobile app to avail of any ongoing promotions.
A journey from Mussoorie to Haridwar with GT CABS is not just a ride; it"s an experience that combines nature"s beauty, cultural heritage, and spirituality. Whether you opt for a one-way trip or a round-trip with sightseeing, GT CABS ensures a seamless and memorable journey. With their excellent drivers, neat and clean cabs, and a commitment to your safety and satisfaction, GT CABS is your ideal travel partner to explore the enchanting route that connects Mussoorie to the spiritual haven of Haridwar. So, gear up for an unforgettable adventure and embark on a road trip that promises to be a tapestry of moments to cherish.