Delhi to Shimla taxi
Welcome to GT CABS, your trusted partner for taxi services from Delhi to Shimla. We understand that travelling between these two iconic cities can be a memorable experience, and we are here to make it even better. With our affordable taxi service, you can enjoy a hassle-free journey that fits your budget. Whether you need a one-way ride, a round-trip adventure, or a delightful sightseeing experience, GT CABS has got you covered.
Are you excited to embark on a journey from Delhi to Shimla? Look no further! GT CABS is here to offer you the best taxi service with affordable prices, quality service, and a comfortable ride. Book your taxi with us today and let us be your travel companion in creating memorable experiences! GT CABS takes pride in being the leading taxi service provider for Delhi to Shimla journeys. We strive to exceed your expectations with our affordable rates, professional drivers, and commitment to quality service. Whether you need a one-way ride, a round-trip adventure, or a sightseeing tour, GT CABS has got you covered. Book your Delhi to Shimla taxi today and get ready for an unforgettable journey!
---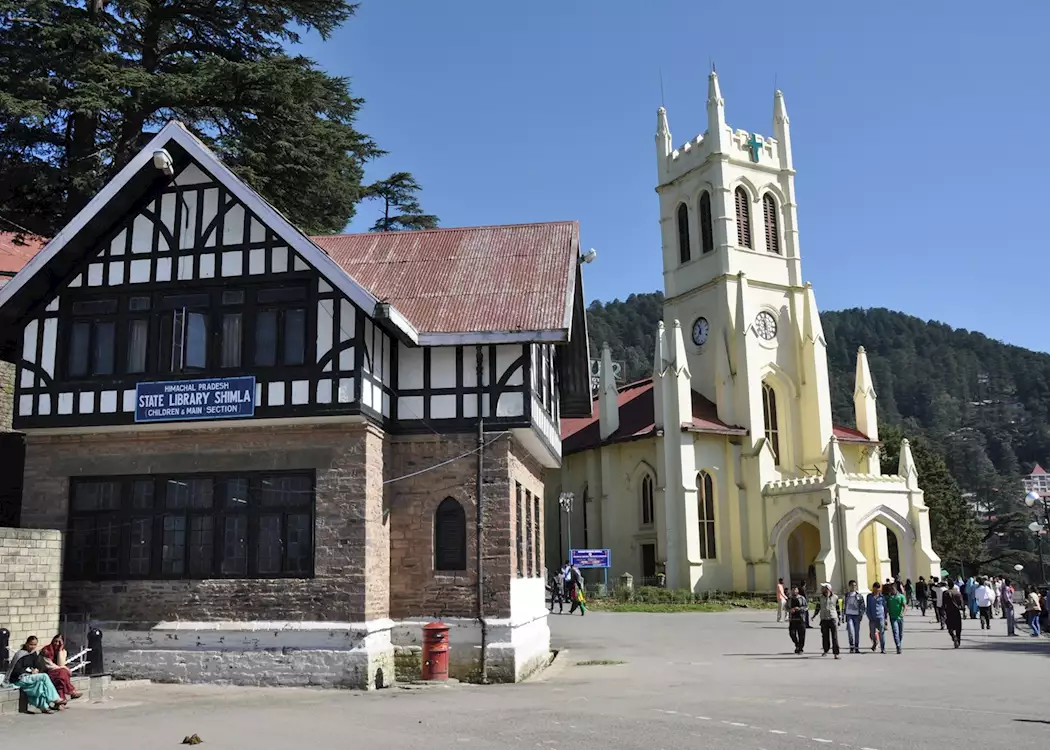 Affordable Taxi Service:
At GT CABS, we believe that travelling should not burn a hole in your pocket. Our Delhi to Shimla taxi service offers competitive rates without compromising on quality. We are committed to providing cost-effective solutions that cater to your needs, ensuring you get the best value for your money.
Delhi to Shimla: One-Way Rides
Planning a quick getaway from Delhi to Shimla? Our one-way taxi service is perfect for you. Book your ride with GT CABS and enjoy a comfortable journey to your destination. No need to worry about returning the taxi; we"ve got you covered on your one-way adventure.
Delhi to Shimla: Round-Trip Rides
For those who wish to explore Shimla at their own pace, our round-trip taxi service is the ideal choice. You can book a taxi with us for a round-trip journey and have the flexibility to explore various attractions in Shimla without any time constraints. Our professional drivers will be at your service throughout the trip, making your travel experience seamless and enjoyable.
Delhi to Shimla: Sightseeing Tours
Shimla is a city of breathtaking beauty and has a lot to offer to travellers. At GT CABS, we understand the urge to explore the mesmerizing sights and attractions of Shimla. That"s why we offer customized sightseeing tours that allow you to witness the best of Shimla"s landscape, culture, and heritage. From the famous Mall Road to the serene Chadwick Falls, we"ll take you on an unforgettable journey.
Quality Service with GT CABS
GT CABS takes pride in its commitment to providing top-notch service to its customers. We believe that quality service is the key to building a lasting relationship with our clients. When you choose GT CABS, you can expect: Professional Drivers: Our drivers are experienced, courteous, and well-versed in the routes from Delhi to Shimla. They ensure a safe and pleasant journey, making your comfort their priority.
Clean and Well-Maintained Taxis: We maintain a fleet of well-maintained taxis that undergo regular inspections to ensure safety and cleanliness.
24/7 Customer Support: Our customer support team is available round the clock to assist you with bookings, queries, or any other assistance you may require during your journey.
Punctuality: We understand the value of time, and we strive to be punctual so that you can plan your trip without any delays.
Easy Booking: Our online booking platform is user-friendly and allows you to reserve your taxi effortlessly. Just a few clicks and your taxi is booked!
Transparent Pricing: With GT CABS, there are no hidden charges. Our pricing is transparent, and you can trust us for fair and competitive rates.
Why Choose GT CABS?
Reliability: We have been serving travellers for years, earning their trust and loyalty with our reliable services.
Comfort: Our taxis are equipped with all the amenities to ensure a comfortable journey, even on long rides.
Safety: Your safety is our utmost concern. We follow strict safety protocols and regularly maintain our vehicles for worry-free travel.
Flexibility: Whether you have a last-minute plan or a well-planned trip, we are flexible enough to accommodate your needs.
Local Knowledge: Our drivers have in-depth knowledge of the Delhi to Shimla route, allowing them to take you through the best scenic routes.